LAKE CHEROKEE, Texas — One East Texas family took a trip to Lake Cherokee for Father's Day and caught the catch of a lifetime, but due to it being a protected species they released it back into the water.
Kirk Clendening, a Texas game warden for Rusk County, confirmed the species as an alligator snapping turtle.
Lakestine Broomhall, 3, says the turtle was huge.
"It was so big," Broomhall said. The 3-year-old said it looked like a dinosaur.
His father, Justin Broomhall says after it was posted on social media, many people thought the photo wasn't real.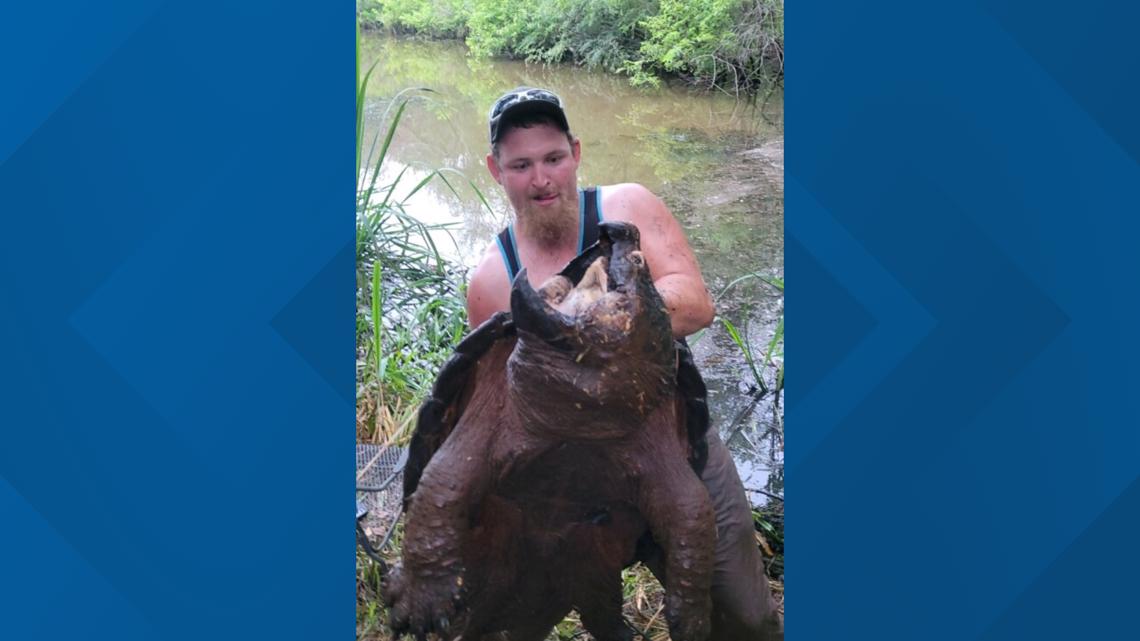 "On Tik Tok and Facebook, everybody was saying it was photoshopped," Broomhall said. "I'm telling you God honest truth it was the biggest turtle I'd ever seen."
After Broomhall caught the snapping turtle, he went in to the water to help save the turtle.
"I've seen a bunch of people leave hooks and rope in the water and see fish, snakes drown from them," Broomhall said.
Broomhall said he didn't want the turtle to get an infection from the hook.
"He's already 100-years-old, he needs to live another 100 years," Broomhall said.
Broomhall said it this happens to other anglers, try to get the hook from the animal's mouth if possible.
If it's an alligator snapping turtle, anglers won't be able to take the turtle from the water.
"It's considered a threatened species in Texas," Clendening said. "Since it's protected, you cannot take or posses them."