ATHENS, Texas — Trinity Valley Community College is known for having an elite cheer program and as April gets closer, TVCC Cheer is gearing up for another NCA-NDA College Nationals.
The 11-time national champions took home a championship trophy in both 2016 and 2017, but came in second the last two years to their rivals, Navarro College, who were recently featured on the Netflix hit Cheer. The show gained national attention, with TVCC spotlighted as Navarro's rivals.
"They are definitely our biggest competitor," Vontae Johnson, Head Coach of TVCC cheer said. "Nobody wants to join our division."
"I feel like we were portrayed as a very respectful competitive team, you know, like, like nothing was throwing shade," Emily Panchalk, a second year member of TVCC Cheer said. "I felt like they respected us really well in that light."
"Yeah, I'm extremely happy with how we were portrayed," Molly Mcleod, a third year member of TVCC Cheer said. " It's obviously nerve racking knowing when there's a show going on about your rivals. You're a little bit afraid that you might not be portrayed in the best way, but I think they did like the best that they could with it. It was cool looking at all the footage from like the past two years, because like my first year we were on and like I feel like they showed some like really good parts of our teams and stuff."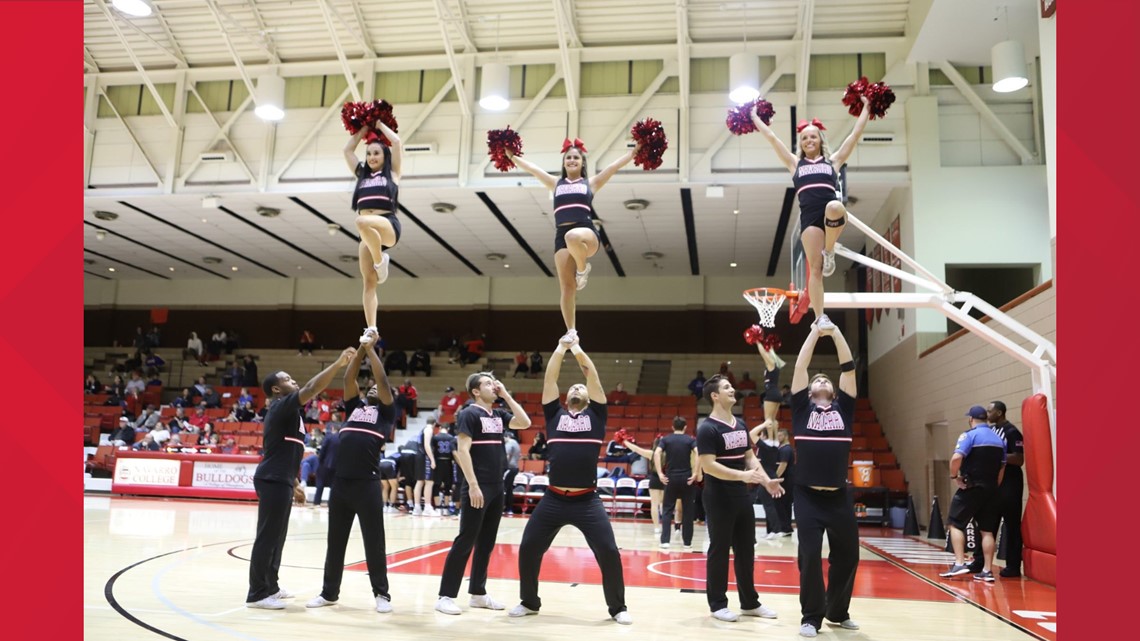 As the season continues head coach Johnson is reminding his team, even the third-year members aren't champions yet.
"When I look at the team, I ask them who's a champion here," Johnson said. "Even if they won the championship before the ones that raise their hand, raise their hand, then I ask again, who's a champion in here? Until we get to the point when no one raised her hand and that's what we let him know we've not won this team has not won. Until you are a champion then you raise your hand."
As he pushes for the team's first national title since 2017, he says this routine is harder than last year's.
"So our choreography is going to be a little more flashy this year, which is going to make it a little bit more exhausting for the team," Johnson said.
"When you're doing it in a routine with everything else, it's exhausting because you don't have a moment to breathe," James Reynolds, a third-year member said.