While the home will be a standard build for the organization, this one is special in many ways.
"I remember when I was at that age and I was in a similar construction program," he explained. "It was always great to get out there and just listen, learn, and see how things were done."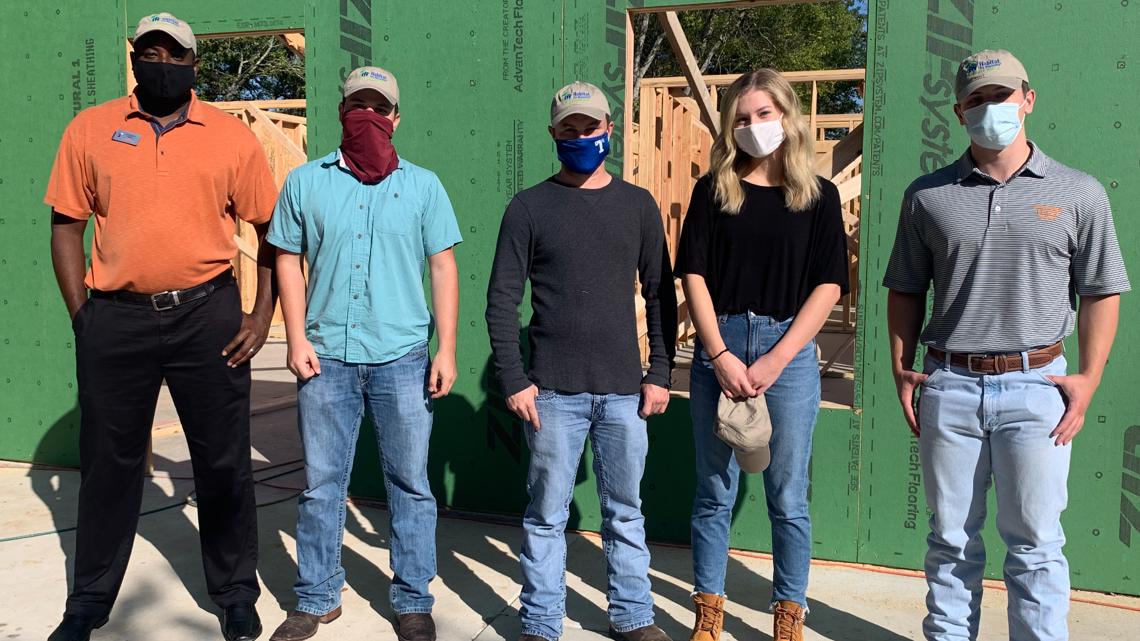 The walls to the home at 1309 Shaw St. went up on Saturday, Oct. 17. The project is anticipated to be finished in 12 weeks.
Gilbert Cardenas says this gives himself and his classmates time to learn what goes into managing the construction of a home.
"We switch responsibilities every week," Cardenas said. "And so these responsibilities, they include the scheduling, the budgeting, coordination, the estimating, and many other duties."
Project Lead Jaxon Hevron will be the only one of the honors students to keep the same position. He's been working on the project for the last eight weeks and he says so far, it's been a rewarding challenge.
"Construction is more about dealing with people than it is actually building something and having technical knowledge," Hevron said. "It's really about learning to solve problems."
For many of the UT Tyler students, this will be the first home they've helped to build. Hevron says it's an experience they're all looking forward to having no matter which field of construction they end up in.
"Every project everybody works on helps you develop a skill in some way or another," he explained. "But this one especially, working with so many different great groups of people."
"This particular home is being sponsored by the First Presbyterian Church of Tyler in celebration of their 150th year," Wilson said.
Some of the students were at the construction site Wednesday as work was done to the walls and roof. Cardenas says volunteers have already given him tips he hasn't learned from a book.
"The hands-on experience really helps out because you just get that extra communication needed to just understand things," Cardenas said. "As much experience as we get helps us out in the real world after we graduate in May 2021."
While this might be the first home built in a partnership with Habitat for Humanity and UT Tyler, it won't be the last.
"This project will be finishing around February," Cardenas explained. "But we'll be moving on to the next one immediately after."
Hevron says the partnership is a testament to what construction does and the reason he chose it as his future career.
"You want to be able to help society and the public and especially something like this where it's a low-income family," he said. "What else can you really ask for?"
Habitat for Humanity is still working on selecting the future Shaw Street homeowner.