AUSTIN, Texas — Amid the most recent surge of COVID-19 and the spread of the omicron variant, Austin health leaders have moved the city back to Stage 5, the strictest set of recommendations under the coronavirus guidelines.
At a press briefing to announce the shift from Stage 4 to Stage 5, Austin Public Health and City and County leaders fielded questions from the media. One question posed was whether the City is expected to cancel upcoming major events or City events.
Austin Public Health's Dr. Desmar Walkes said there are no plans to call for events to be canceled in Austin, but officials are working with event planners to try to make sure they conduct gatherings as safely as possible.
Under Stage 5, the guidance is a lot more strict. Those who are vaccinated are urged to wear masks in all public spaces. Those who are not fully vaccinated are urged to avoid public places and travel and are urged to use takeout and curbside options.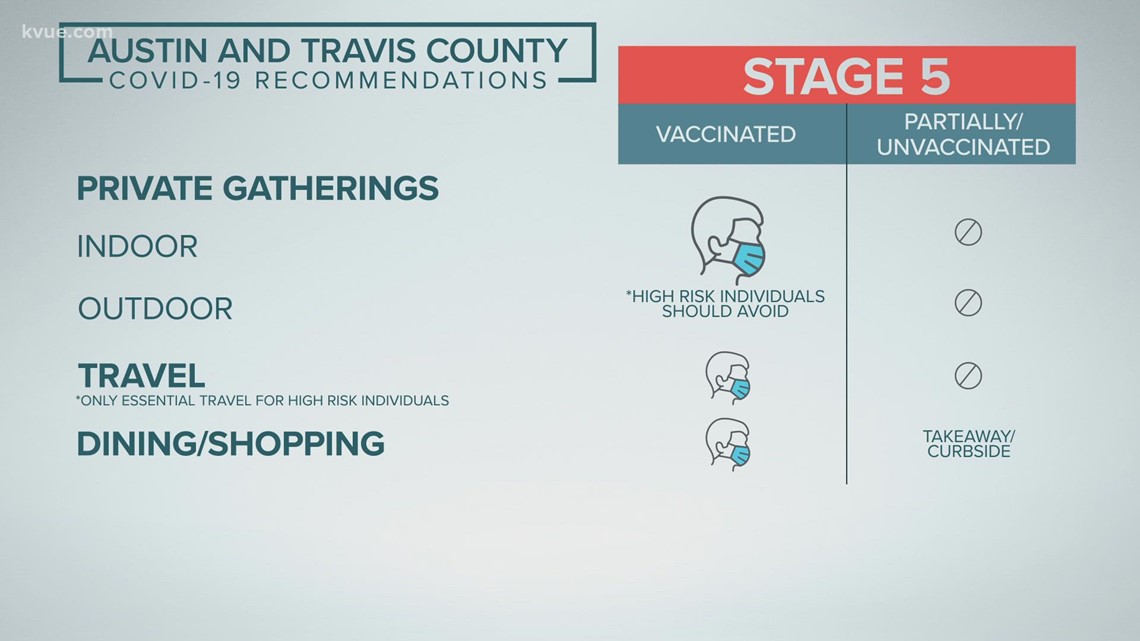 As early as Jan. 4, the City of Austin was in the Stage 5 threshold for all three metrics that determine a shift to a different stage of the risk-based guidelines. Officials track the seven-day moving average of new hospital admissions, community transmission rate and positivity rate when determining COVID-19 risk-based guidelines.