By 2050 the population of Americans 85 and over is expected to grow to more than 14-million. That's nearly three times the number taken down during the last census, and a growing population of Americans who will depend on home health care, and nursing homes to thrive.
CBS19 Investigates looked at nursing homes in Tyler and Longview and found countless citations detailing inappropriate touching, negligence and malnourished residents. Each home is still in operation.
Jean Simmons said her mother, Betty Simmons, lived in total neglect in multiple nursing homes around the country, living her last days in a home in Houston. While she never spent time in an East Texas facility, she said she's seen enough homes across the country to speak on the extent of neglect nationwide.
"I had to catheterize my mother because no one could do it," Simmons said. "I don't think the families are aware of what goes on in these place. They change their medication. They put them on anti-depressants."
When CBS19 Investigates asked East Texans to speak up, we received one complaint or concern after another, so we decided to get the facts and found five homes in Tyler and Longview accepting Medicaid and Medicare patients that scored lower than a 45 on a 100-point scale on the Department of Aging and Disabilities Services (DADS) website.
Still, Cecilia Cavuto with the DADS said the QRS score isn't always an accurate picture of a nursing home. However, a family is able to look at violations by nursing home on the site, giving detail to citations.
"I would use that just as a tool to make a list for anybody that is looking for a long term care provider," Cavuto said. "QRS is not how you find a good long term care provider. [The score] is a tool to help you find a good long-term care provider, but it is not a tool to tell you how good or how bad any provider might be."
She said once a family has a list, double check on other websites such as Medicare.gov and Centers for Medicaid and Medicare Services.
This narrowed the list to three nursing homes in East Texas: Greenbrier Nursing & Rehabilitation Center, Colonial Tyler Care Center and Heritage at Longview Healthcare Center.
All three had a one-star rating on both sites. CBS19 pulled the incident reports from the DADS website, which gave detail and reasoning behind the low ratings.
At Greenbrier Nursing & Rehabilitation Center, an incident report on Jan. 7, 2016 cited failure to follow orders given by a doctor. After a resident was injured from a fall, nurses did not enforce them to wear a sling.
Nurses at Heritage at Longview Healthcare Center were cited in on April 27, 2016 for not having competency skills to take care of residents. The nurse did not clean the residents properly before changing catheters – leaving dozens at risk for urinary tract infections.
At Colonial Tyler Care Center, we found multiple citations on May 20, 2016.
According to one citation, the nursing home hired employees with a history of abuse and negligence.
When the resident tried to call the police, nothing happened, according to the citation. The home failed to report the abuse allegation until a day later. During the time of the inspection, the administrator said she "probably should have called in" earlier.
The center was also cited on the same day for failure to prevent infectious disease.
Nurses cleaned open wounds on multiple residents without changing gloves because "they were nervous" and "had not been taught to wash their hands," according to the citation.
After reaching out to these homes multiple times, including corporate, CBS19 visited each home as a final attempt to get answers on what these homes were doing to resolve the violations.
CBS19 visited all three nursing homes after multiple attempts to set up interviews.
No statement came from any of the nursing homes except Colonial Tyler Care Center – a statement that came from corporate roughly an hour after showing up.
Genesis spokesperson Jeanne Moore sent this in an email:
"Colonial Tyler has been in full compliance since late May 2016. The current center executive director has been employed at Colonial Tyler since June 2016."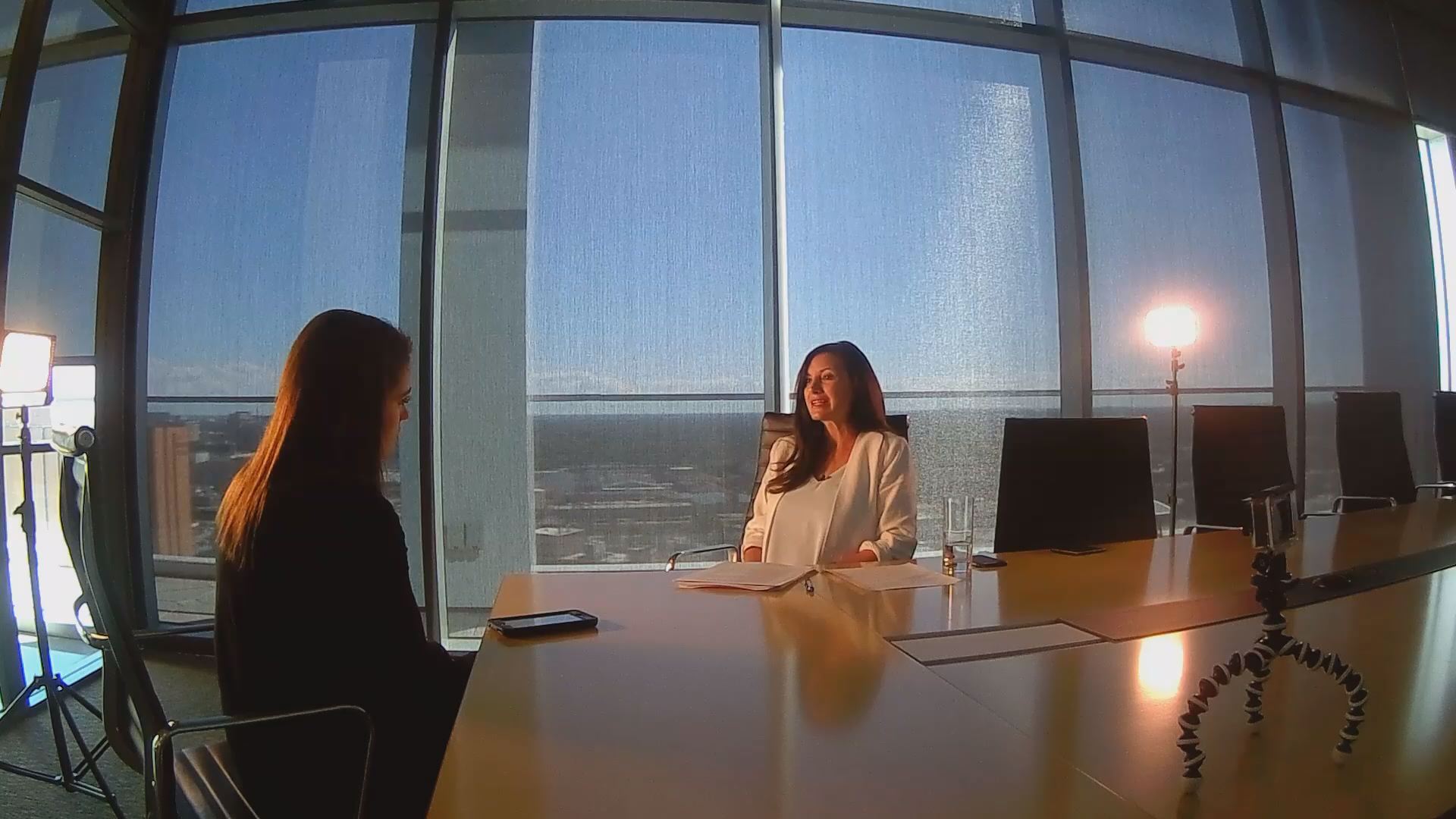 Houston attorney Aimee Robert with the Johnson Law Group said she sees dozens of nursing home abuse cases each month. She said the biggest problem she sees with nursing homes is omitted care.
"Nursing homes are profit centers. There may be cases where a client is left in their urine or feces for too long, or they're inappropriately touched or slapped," Robert said. "How do you quantify what that injury is to a jury? How do you put a dollar amount to that versus a significant injury, where you can really put a dollar amount to?"
A significant injury is something like stage-three or four bed sores, which is a topic Simmons said she can attest to.
"She kept saying my rear end is so sore, and I kept going, 'What is wrong?' I rolled her over, took her diaper off, and it was absolutely horrible what I saw. Skin deterioration. Holes in her skin," Simmons said.
All the doctor gave Mrs. Simmons for her condition was baby ointment when she clearly needed an antibiotic. She immediately demanded to speak to the head nurse and administrators in charge, wondering how her mother was left unchecked and uncared.
"I think three or four people got fired that day, and then they didn't send me a bill for that month. I guess because I discovered neglect," Simmons said.
Simmons visited her mother frequently. She would go on her lunch breaks during the week, after work and even spend most nights by her mother's side because she was afraid of what would happen if she was not present.
Robert said this constant checking is extremely common with family members.
"They go so far as to really be friendly with the staff – bring them Christmas gifts, birthday gifts – in the hopes that maybe they'll take a little bit of extra time with their loved ones," Robert said.
Despite citations of incompetent nurses, Robert said nursing home neglect can be attributed to understaffing and limitations on budgets placed by corporate offices.
Texas is one of the worst states for finding any justice in nursing home abuse cases, according to Robert. This is because the Texas legislature limits civil damage awards to nursing homes in the same way it does for doctors.
"If there is an injury where a person is killed or is hospitalized or is required to undergo surgery due to their neglect, the legislature caps those damages for the family at $250,000," Robert said.
This cap leaves little room for families to receive any compensation, including Simmons.
"It is a lose-lose, because your loved one is suffering and you don't even want validation or money for it," Simmons said. "You just want good care. And you still can't get that. Nobody really cares. Nobody is paying attention, and it's heartbreaking."
The bottom line: do your homework. When it comes to finding a nursing home for your loved ones, you can't trust just one source. Despite these few nursing homes with violations, there are highly-rated homes in East Texas.
Several homes with above average ratings in the Tyler area include Waterton Healthcare & Rehabilitation, Park Place Nursing & Rehabilitation Center and Reunion Plaza Healthcare & Rehabilitation. Homes with above average ratings in the Longview area include Legend Oaks Healthcare and Rehabilitation Center and Treviso Transitional Care.
Again, make sure to do your homework and check multiple sites. Simmons said take the time to visit each home and spend time getting to know the staff to make sure a home is right for your loved ones.