SAN ANTONIO — An AMBER Alert has been issued for two missing children out of the San Antonio area.
According to the San Antonio Police Department, Zylah Faulks, 2, and Kamil Brown-Sykes, 9, were last seen around 4:50 p.m., on Thursday in the 3200 block of Bolmore Dr.
Faulks stands 2'9 and weighs around 30 lbs. She has black hair and brown eyes. Brown-Sykes stands 3'9 and weighs about 80 lbs. She has black hair and brown eyes.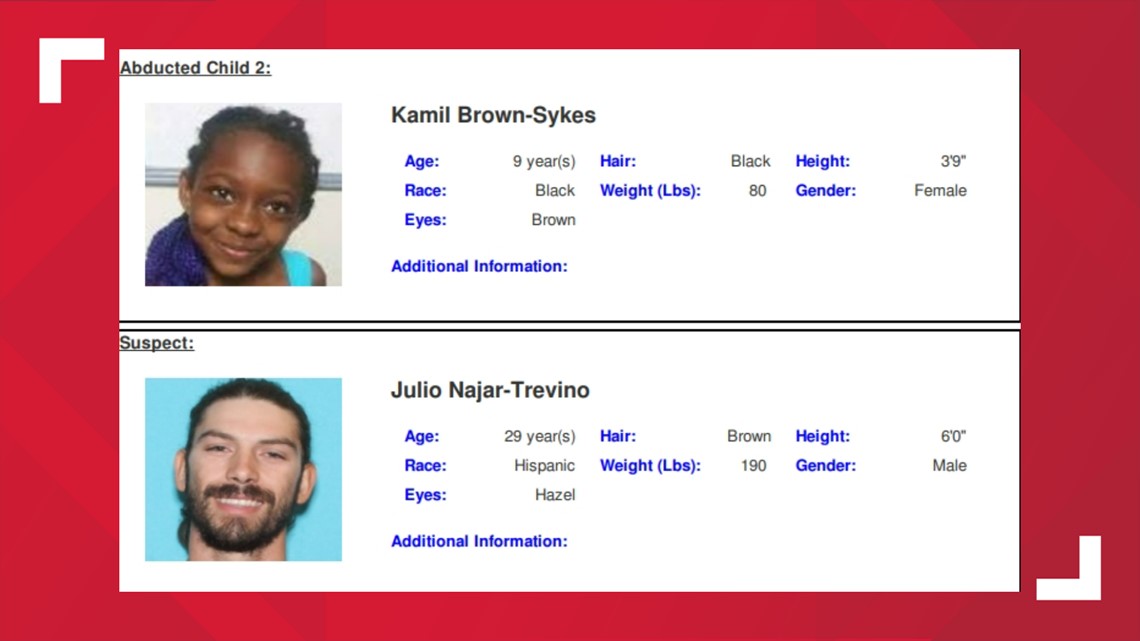 The suspect in the children's' disappearance has been identified as Julio Najar-Trevino, 29. Najar-Trevino stands 6' and weighs about 190 lbs. He has brown hair and hazel eyes. He is believed to be driving a gray 2008 Saturn Aura with the TX license plate: SWS6018.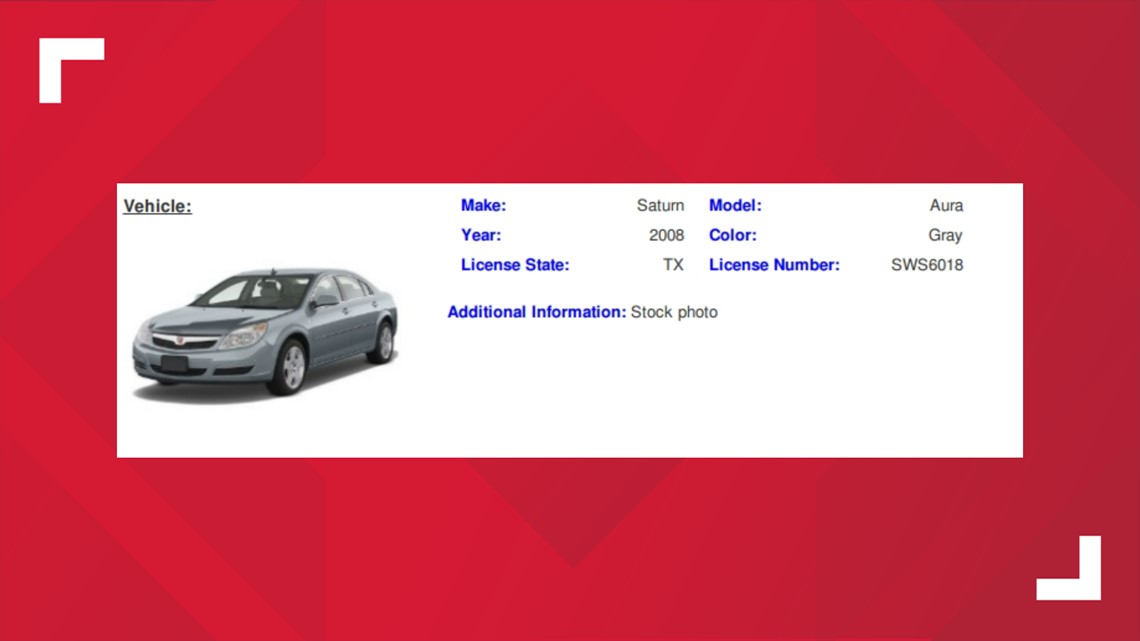 If you have any information on their whereabouts, please call the SAPD at (210) 207-7660.
**EDITOR'S NOTE: A picture of Zylah Faulks was not immediately available.