On Friday, those caring students presented Nathaniel "Mr. Billy" Hawkins, lead custodian at Bullard High School, with the result of their fundraising efforts -- an over $10,000 check.
One of the students said they all appreciate Hawkins, his kind heart and love for those at the school district over the years.

"I just appreciate the people giving, and not just the community but everybody far off, here and there. It's been a blessing," Hawkins said. "I want you to know I love you and appreciate you and I thank you for what you've done. Praise God!"
The young men said they were glad they started the GoFundMe and the money could not have gone to a better person.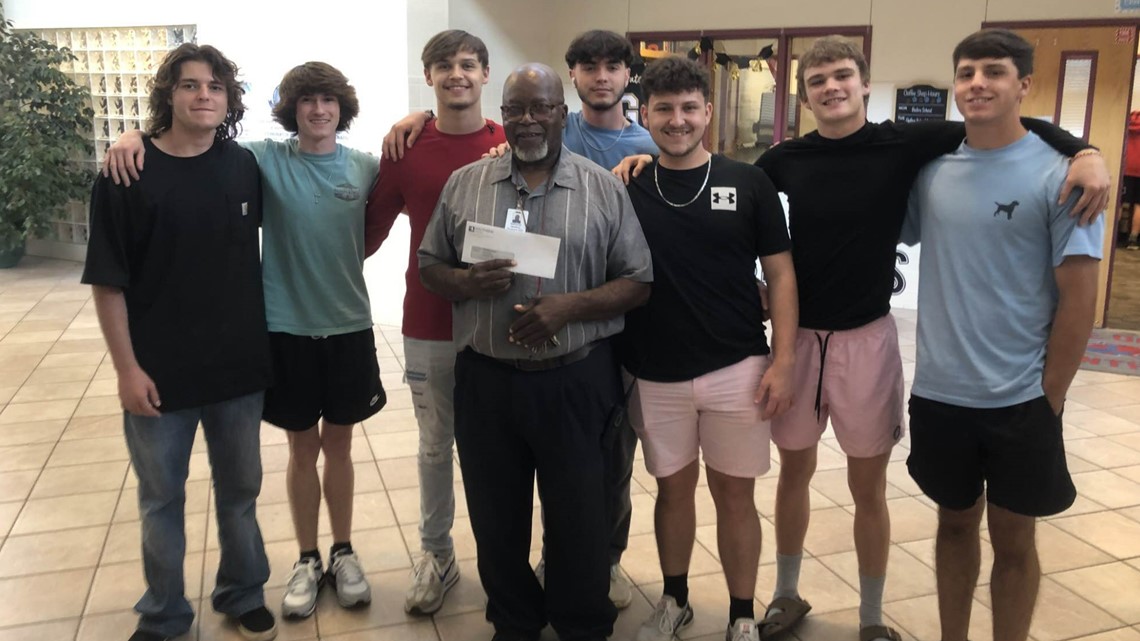 Bullard High School senior Evan Higginbotham said in May Hawkins' work ethic and love for the students sets him apart. He called Mr. Billy a role model for the nearly 900 students who go to Bullard High School.
"There's been days where I've just felt like I'm worth nothing. And Mr. Billy says 'hey, bubba, keep your head up, love you, brother.' It is just the little things," Higginbotham said last month.
After Mr. Billy lost his wife, Pastor Marva Hawkins, to health complications, Higginbotham and Spencer Corson stepped up to help their beloved custodian, who has five children, with the GoFundMe page.
"Funerals aren't the cheapest thing. So, we figured the best thing would be to give him some kind of relief on the money side of things," Higginbotham said in May.