SMITH COUNTY, Texas — The Texas Department of Public Safety is responding to multiple crashes involving truck tractors towing semi-trailers blocking both east and westbound lanes on Interstate 20 near mile marker 557 (Jim Hogg Road exit).
The Texas Department of Transportation (TxDOT) has now closed I-20 in both directions from US 69 to Farm-to-Market Road 14 in Smith County due to multiple vehicles stranded, including several 18-wheelers.
"DPS said trucks are not able to make the hilly areas of I-20 between Smith and Van Zandt counties and wants motorists to avoid the area," TxDOT said in a press release. "Motorists are urged to stay home."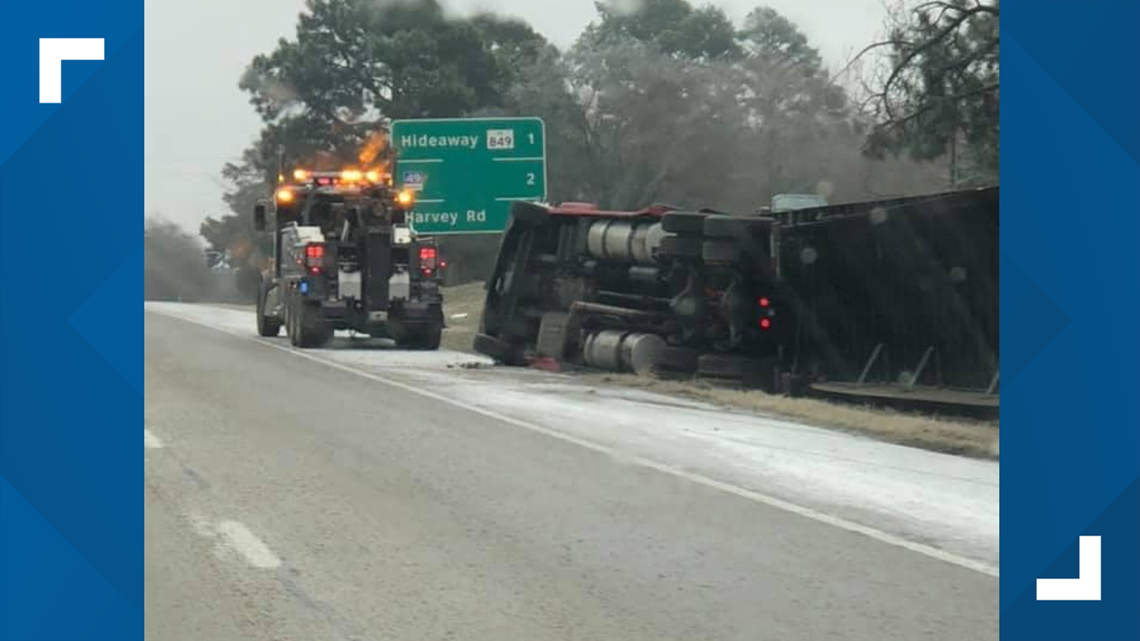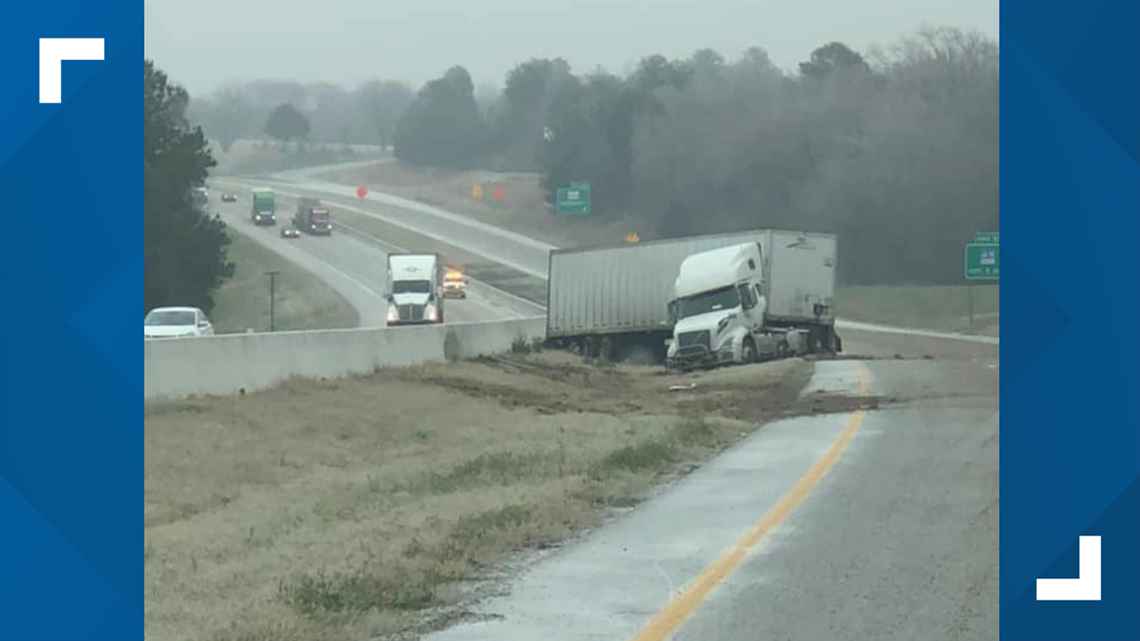 If you must drive, check the weather forecast on the CBS19 mobile app before departing and visit www.DriveTexas.org or call 800-452-9292 to check highway conditions.
Ensure everyone in the vehicle is buckled up.
Give yourself plenty of time to reach your destination.
Use caution when driving on icy or slick roads. Reduce your speed! Remember, bridges and overpasses are the first to freeze.
If you start to slide, ease off the gas pedal or brakes. Steer into the direction of the skid until you feel you have regained traction, then straighten your vehicle.
If stranded, call 911 to alert emergency services. Remain in your vehicle.