East Texans looking to punch ticket to Super Bowl
Three East Texans are looking forward to their championship games this weekend for a chance at Super Bowl glory.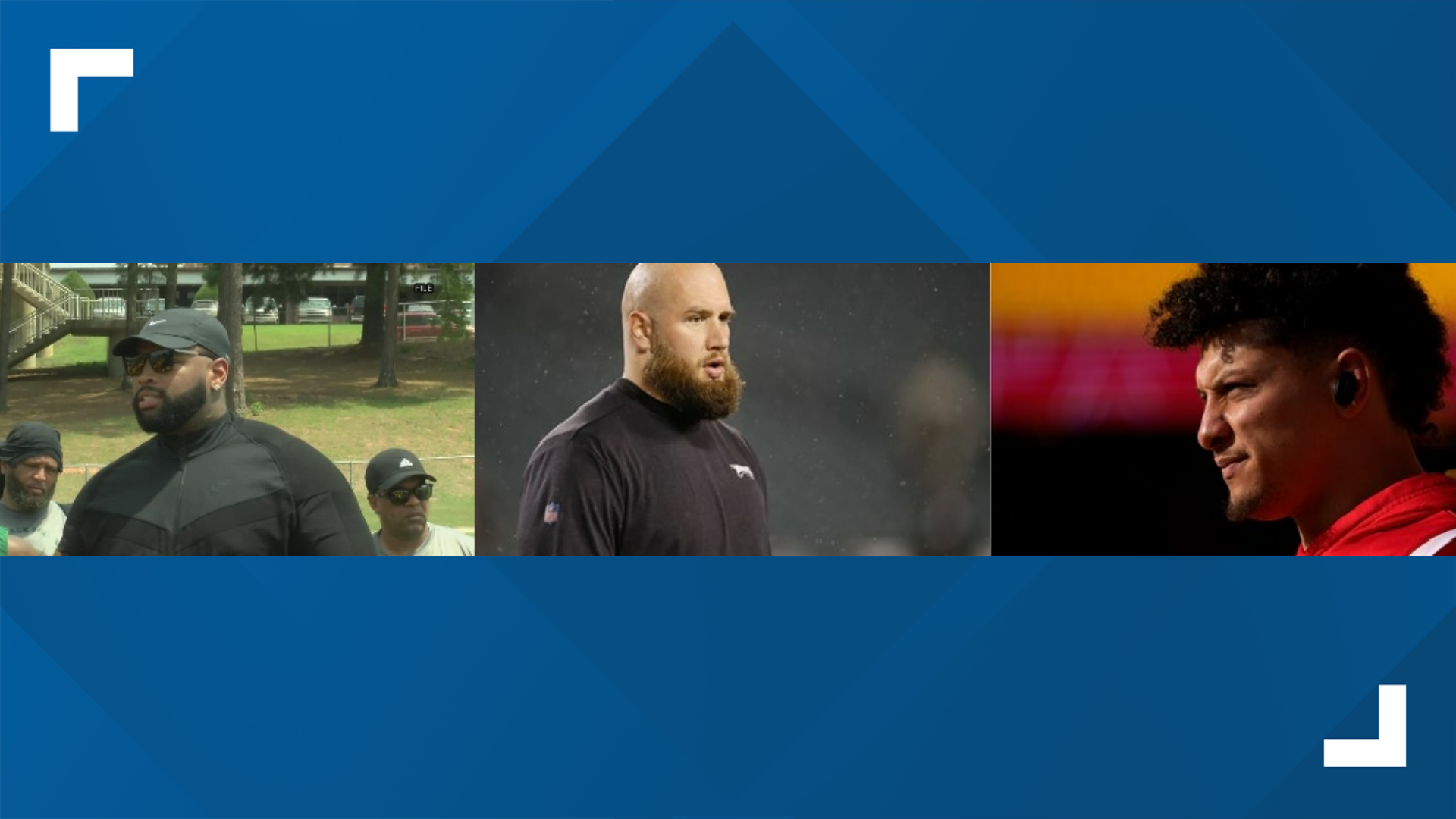 Three East Texans are looking forward to their respective championship games this weekend for a chance at Super Bowl glory.
TRENT WILLIAMS
:
San Francisco 49ers
Longview High School alum Trent Williams, the offensive leader for the San Francisco 49ers, is going for gridiron greatness on Sunday.
At the beginning of the season, Williams was named to CBS Sports' top 10 list of the best NFL players for the 2022-23 season.
In a recent interview with 49ersWebzone.com, Williams described the hunger his team has to win the NFC championship, move on to the Super Bowl and bring home the Vince Lombardi Trophy.
"It's been a long season, but when you have the pinnacle of the game, which is the Super Bowl, dangling right in your face, I think, yeah, the starvation to get there is what's going to push people through," Williams said. It's going to push people to focus a little harder down the stretch, to treat their bodies right during the week to be ready to go, to play until the whistle. I think starvation has a lot to do with that. We're all starving to win. Everybody wants that ring."
As big as Williams has gotten, he hasn't forgotten about his roots.
The offensive tackle sponsors EKG testing for student-athletes at Longview High School, holds a free football camp for East Texas kids and offers tuition assistance to Longview students seeking dual-credit. In 2016, Williams and Nike got together to donate more than 1,000 pairs of shoes to Longview elementary students.
LANE JOHNSON
:
Philadelphia Eagles
However, another East Texan is hoping his team will spoil the 49ers exciting year.
Groveton's Lane Johnson and the Philadelphia Eagles have been flying high all season, but the East Texan may be playing through some big-time pain.
According to ProFootballTalk, Johnson was limited in practice this week. He returned to the sidelines last week after missing extensive playing time du to a groin injury that will require him to have surgery.
But, All-Pro right tackle says he'll put off going under the knife until after the season.
""He's one of the toughest guys we've ever been around, and that obviously says a lot about how he cares about his teammates, who he is as a teammate," said Sirianni. "You know he's in pain. He's just going to do whatever he needs to do to get himself ready to play. And that's for his teammates. It speaks for his toughness and his desire to connect and how much his teammates mean to him."
Now, Johnson already has a Super Bowl ring, as he was part of the Eagles team that won the big game in 2017.
PATRICK MAHOMES
:
Kansas City Chiefs
And last, but not least, is Whitehouse native Patrick Mahomes.
After suffering an apparent high ankle sprain during the first quarter of the AFC divisional round game against the Jacksonville Jaguars, it appears the star QB is on the up-and-up.
Mahomes has been a full participant in practice since Wednesday as the Kansas City Chiefs prepare to face Joe Burrow and the Cincinnati Bengals.
"I just try to go out there and prepare myself to play my best football. If you're not fired up to play a team that's beat you three times in a row, in the AFC Championship game, then you're not going to be fired up for any game," Mahomes said in an interview USA Today.
Kansas City Chiefs head coach Andy Reid is confident the former Wildcat will show up and show out on Sunday.
Per ESPN, with Mahomes appearing to be ready to go, the betting line for the AFC Championship Game appears to have finally settled with the Chiefs listed as a 1.5-favorite over the Bengals.
After leading the NFL is passing yards and passing touchdowns in 2022, Mahomes was recently named the Pro Football Writers of America NFL MVP, the second PFWA MVP award for the East Texan. According to the Chiefs, he's only the eighth player in the organization's history to win multiple MVP awards. He's also up for the MVP award which will be handed out during the NFL Honors on Feb. 9.
He'll need every bit of MVP-energy he can muster up to take on Burrow and a hungry Bengals team on Sunday.
The AFC Championship Game kicks off at 5:30 p.m., Sunday, Jan. 29, only on CBS19.