LINDALE, Texas — The Lindale Police Department has arrested the man who was at the center of a Wednesday afternoon manhunt.
According to the LPD, officials were searching for Thomas Sweet, 28, in the area surrounding County Road 499 and County Road 431. Officers spotted his vehicle in the area before he ran.
Sweet had active warrants for burglary and theft and was wanted by multiple agencies.
According to the Smith County Sheriff's Office, Lindale police found Sweet's 2009 Jeep Cherokee at a storage facility in the 15900 block of County Road 431. Shaylie Reyes, a 26-year-old woman, was found inside the vehicle and taken into custody. At that point, Smith County deputies and constables joined Lindale police in the search for Sweet.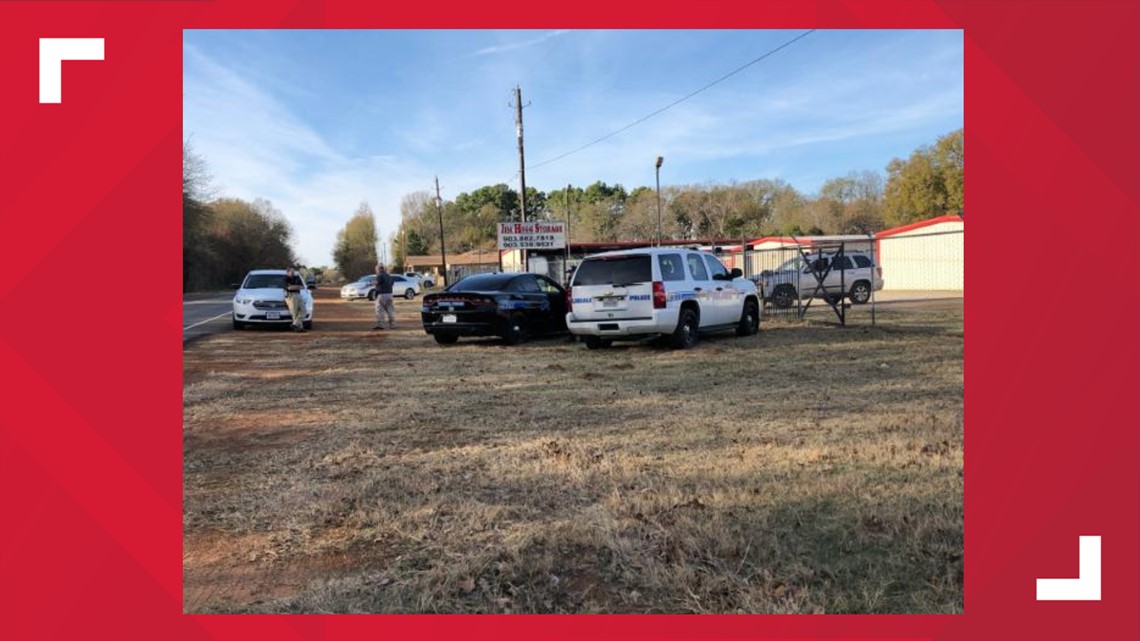 The sheriff's office used a drone for about an hour without any luck in finding Sweet.
Eventually, investigators received information that Sweet was at a motel in Hawkins. Authorities notified the Hawkins Police Department and Wood County Sheriff's Office.
At about 8:45 p.m., the Smith County Sheriff's Office received confirmation Sweet had been arrested at the Bluebonnet Motel in Hawkins.
The sheriff's office says Sweet arrived at the motel in a stolen pickup truck.
After obtaining a search warrant, Smith County investigators, along with Constable Jeff McClenny, searched the room and found a large amount of stolen property.
He was booked into the Smith County Jail on the following charges:
Theft of property
Burglary of vehicles
Criminal mischief
Burglary of a building (X2)
Additional charges against Sweet out of Smith County are pending.