MINEOLA, Texas — Ahead of celebrating graduation Friday evening, the Mineola High School class of 2023 and city officials came together for a longstanding tradition that has highlighted the city and school's growth since 1973.
Mineola senior student leaders and city of Mineola leaders put in the latest time capsule in front of the high school's American flag pole. The project will be opened on May 27, 2048 by that senior class.
Owen Tiner, City of Mineola marketing and tourism director and Mineola High School 1998 graduate, said this is the third time capsule to be buried.
The first was buried in 1973, honoring the city's 100th anniversary. The 1973 project was exhumed in 1998, and that class buried their own, which was recently taken out of the ground 25 years later.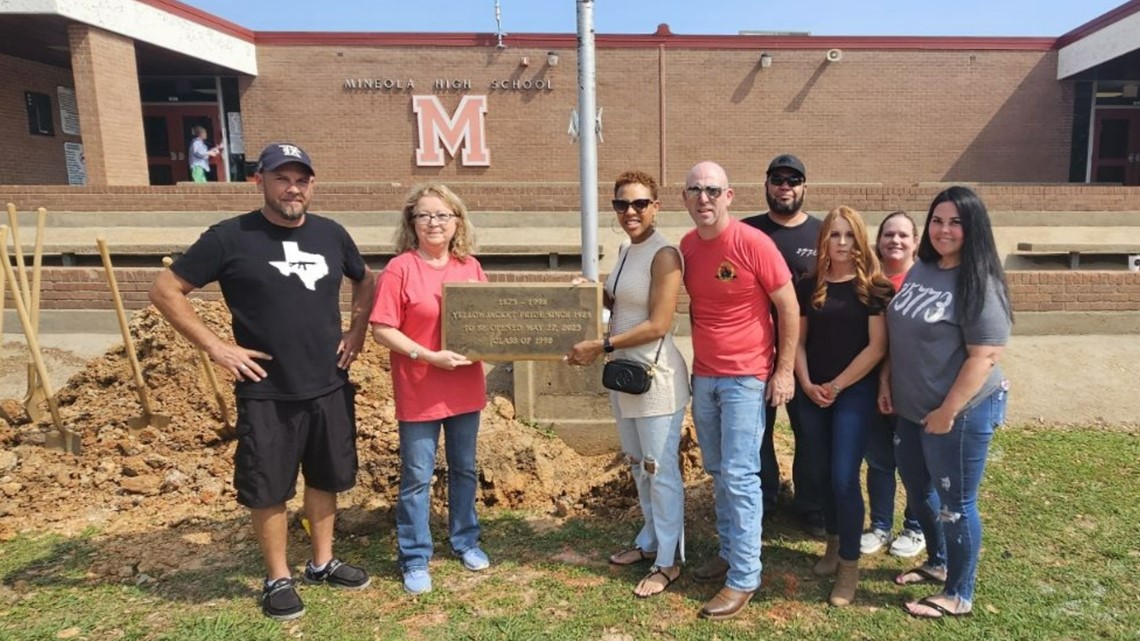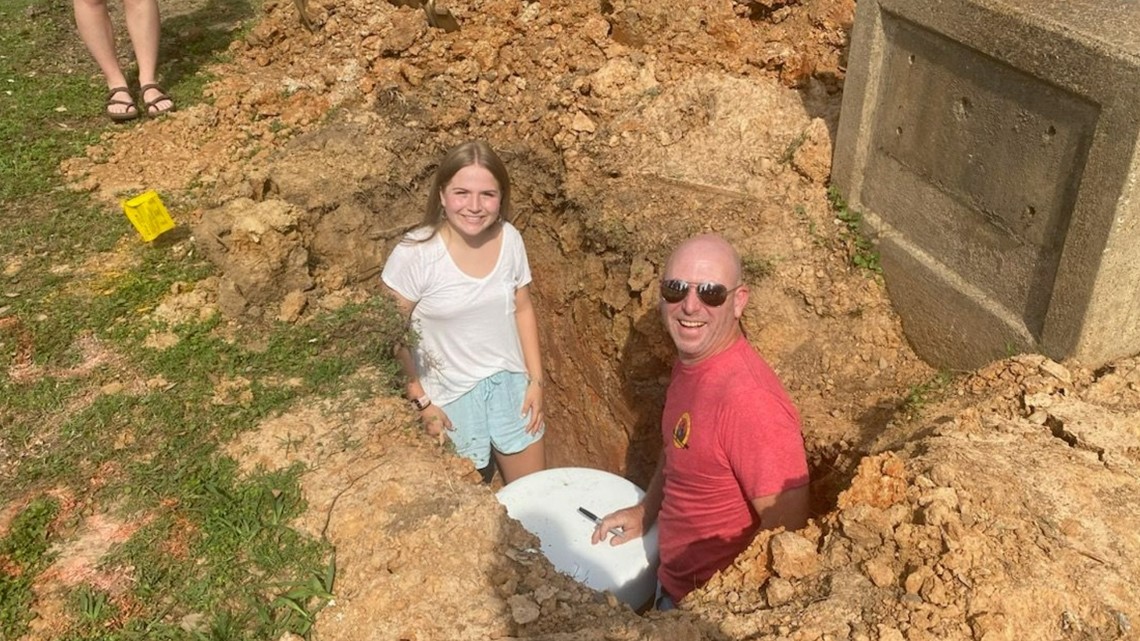 And this year is a special one for both the city and the school. It's the 150th anniversary of the founding of Mineola and the 100th year of the Yellowjacket as the school's mascot, Tiner said.
Tiner said the 2023 time capsule is a capped water pipe (3.5 feet tall and 18 inches in diameter) that is water-tight and secure. The project was a collaboration between city officials and the senior class.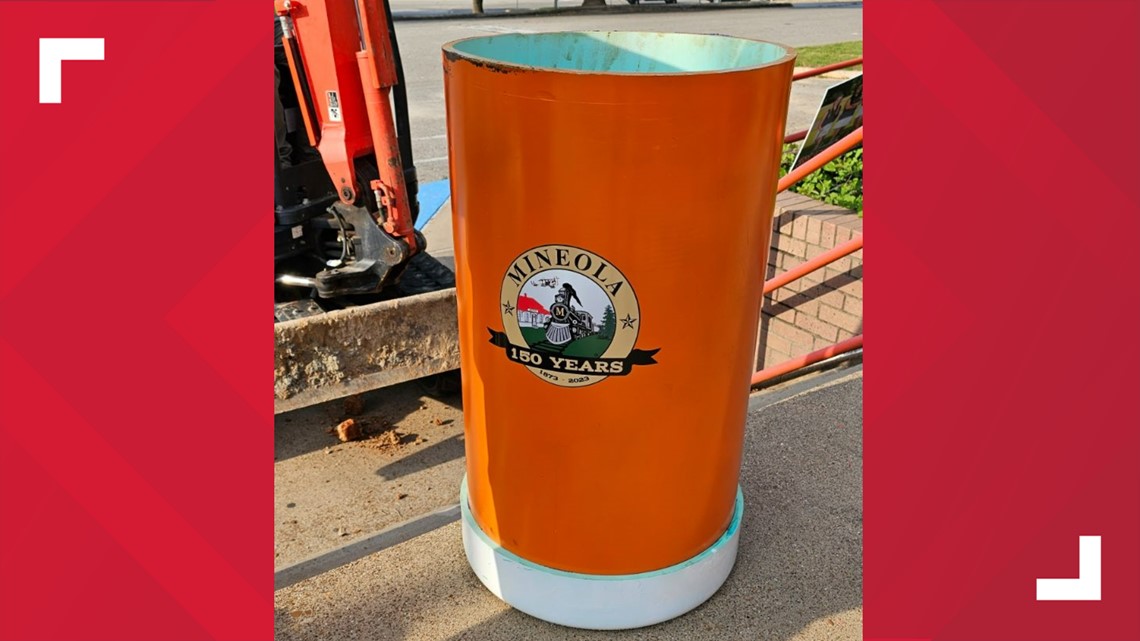 Some of the items included a note Tiner wrote to his daughter to be read 25 years later, photos of city buildings, a COVID-19 test and face mask, a list of class officers and scholarship certificates.
Tiner said the experience of being a part of the 1998 and 2023 time capsules was exciting to give advice and suggestions. He was glad to see the senior class sponsor write a letter to the 2023 seniors -- something that the 1998 class sponsor did as well.
He also advised on how to protect the items after noticing that not everything survived. Tiner added the class of 1998 "experienced a semi-reunion through this project."
He saw people who would not have typically hung out together in high school come together because of their shared school and town pride.
The Mineola Historical Museum, located at 114 N Pacific St. in Mineola, currently has the 1973 time capsule contents on display and the 1998 items will come in next Tuesday, Tiner said.
The class of 2023 ultimately oversaw what went into the capsule, while working collaboratively with the city, he added.
"I wanted them to feel they owned this project as well," Tiner said.