PALESTINE — Abandoned for decades, or has it been?
Drawing parallels to the 1959 American horror film, "House on a Haunted Hill," the Palestine Old Memorial Hospital is said to be haunted by ghosts or something else, making it almost a rite of passage to walk the hallways late at night.
But now, it's being demolished and CBS19's Darcy Birden was allowed to scope out the building one last time.
The hospital, built in the 1950s., has been abandoned for 20 years.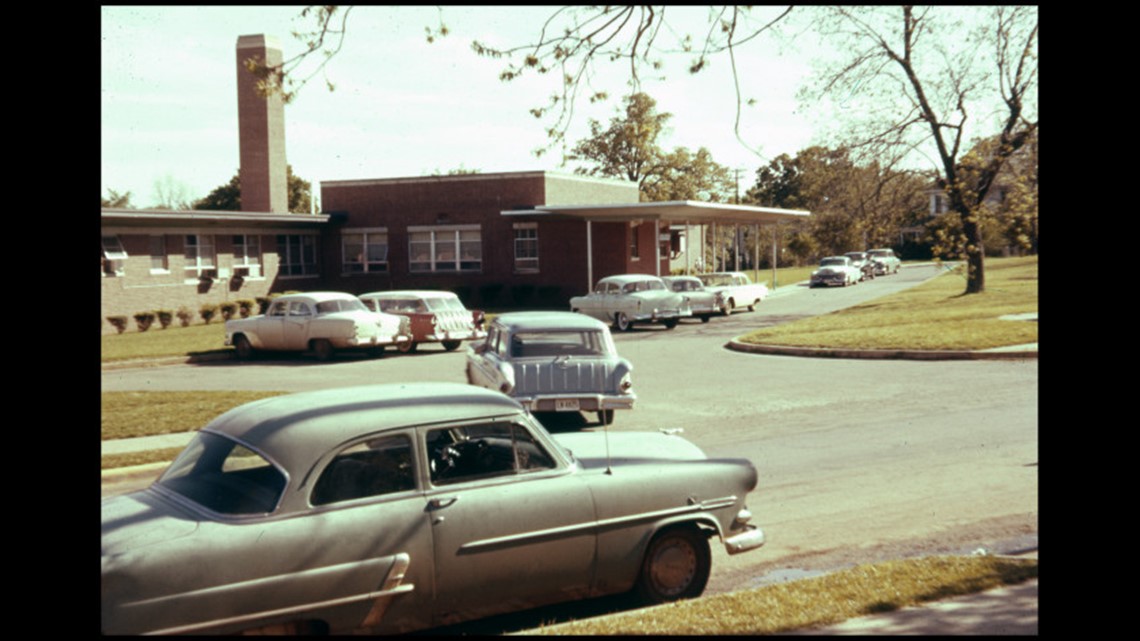 "It was in operation for about 40 years and then in 1992 the hospital moved locations," says Nate Smith, Assistant to the City Manager for the City of Palestine.
Different people have purchased the decrepit property over the years, but never did anything with it.
"In 1998 there was a major copper theft," says Palestine native Jack Coleman. "That was probably the end of it."
After the crime, it just sat idle.
"It had become a rite of passage among some groups of young people in Palestine," explains Coleman.
There's no denying there's a rich history in the hospital. But, as time has passed, it's become a safety concern.
For some who have explored it, they say they're glad it's finally coming down.
"It's time to go haunt someplace else," says Coleman. "We've got to take care of our kids and our community."
In its prime, the hospital was a caring place with a wonderful staff. Now, all that roams the halls are what some call "the spirits of the past."
Coleman says he's walked around the building about 20 times in the last two years taking photographs, but never felt alone.
The accounts of spirits and ghosts have brought people from all over to come explore its peeling walls.
"They would say people in the neighborhood would regularly hear doors shut or footsteps," says Galveston resident Beau Jimenez, who traveled early four hours to see the hospital for himself.
Two of the main attractions are the morgue, which was rumored to have been housed in the basement, and the Intensive Care Unit.
"It became, completely, completely quiet, I mean dead quiet," says Jimenez. "I felt almost an overwhelming sense of like hopelessness and fear."
"For all we know there's a lot of people playing hospital in here right now," Coleman says.
Locals are hoping with demolition underway, the ghosts are finally able to move on.
However, that belief is one Clay and Barbara Henderson, ghost hunters and owners of Sonshine Paranormal Investigators, don't agree with.
"They were there before the hospital was ever built," says Clay Henderson.
The hospital was one of their first investigations when they started their business back in 2009, setting out to prove there is life after death.
"She's walking down, she's got a little flashlight in her hand she's looking into each room okay?" says Clay Henderson. "Well, down here at the end of the hall, there's that."
The Hendersons say they discovered a woman from years past.
"Look at her face," Clay Henderson says. "See, this is her jaw line, around here there's her chin, her mouth, her nose, her eye, her eye, big curly hair."
A man also caught the couple's attention.
"Here's a man, there's his head, his shoulders, he's got a suit on," Clay Henderson explains. "He's got a goatee, a receding hairline, there's his nose, his eyes, his cheek, his jawline right there.
It took the Hendersons eight months to figure out who these people were. They ultimately identified them as Mary Henry and George Anderson Wright, who passed away in the mid 1900's.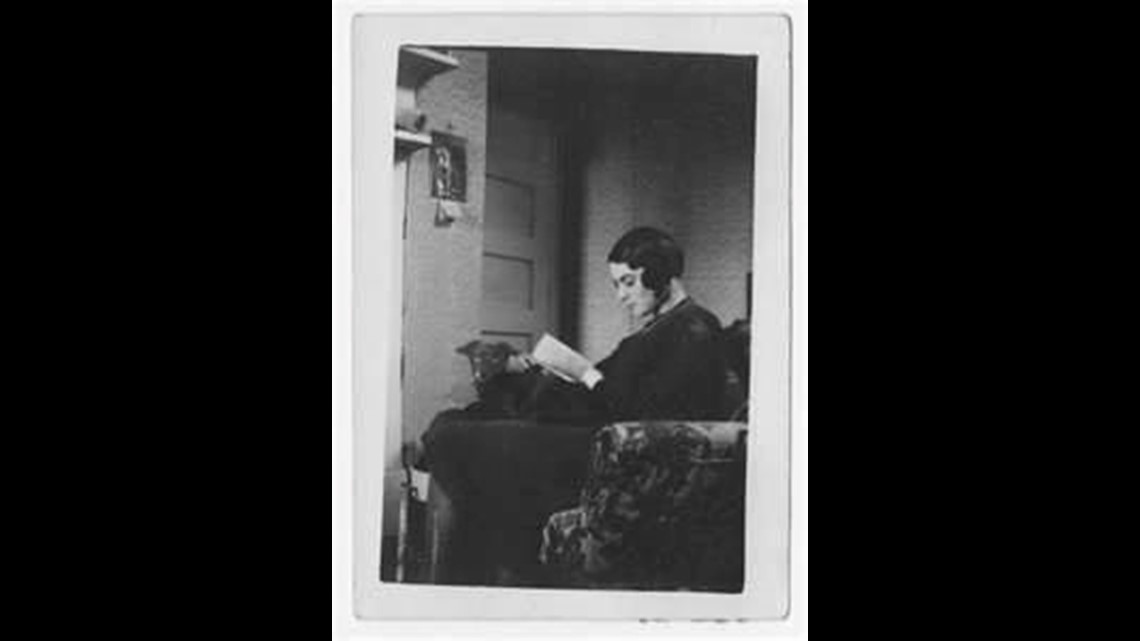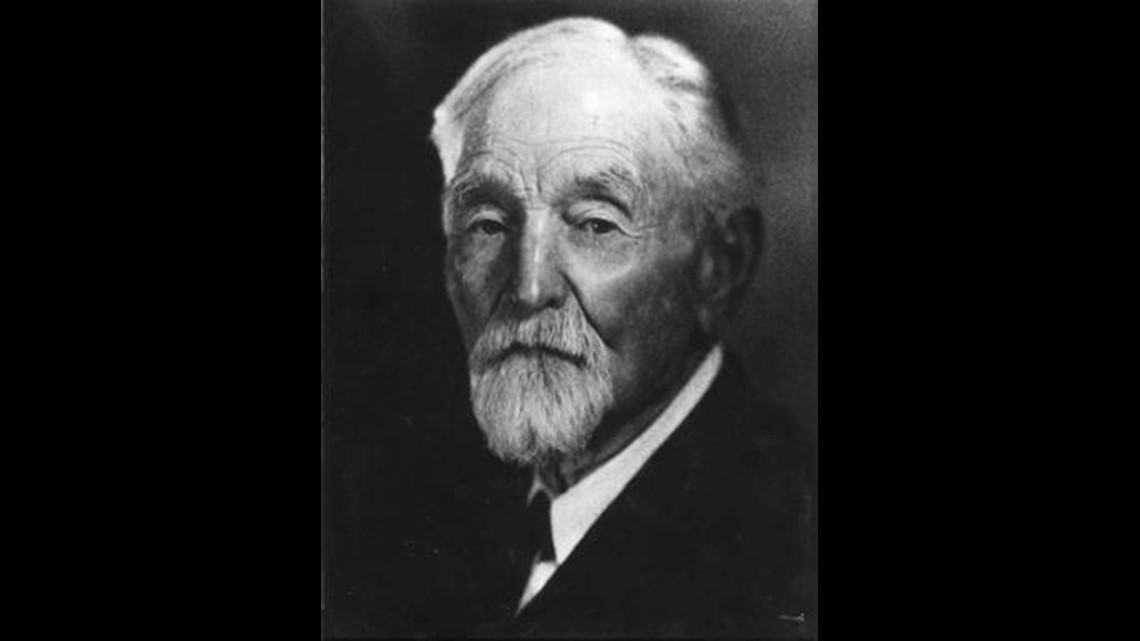 "So I found one of their relatives and I flipped it around and zoomed in on Mary and he saw immediately and where'd you get this photo, I said the Memorial Hospital and he said makes sense," says Clay Henderson.
Mary was a socialite and threw lavish parties in the house.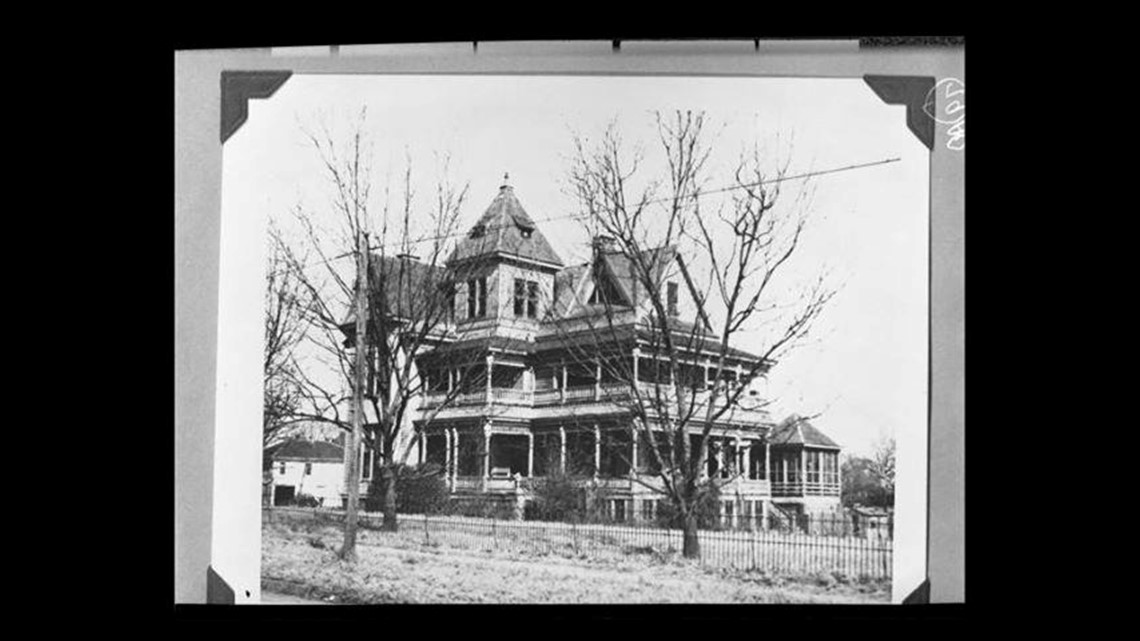 George started the first bank in Palestine and they opened up the First Christian Church.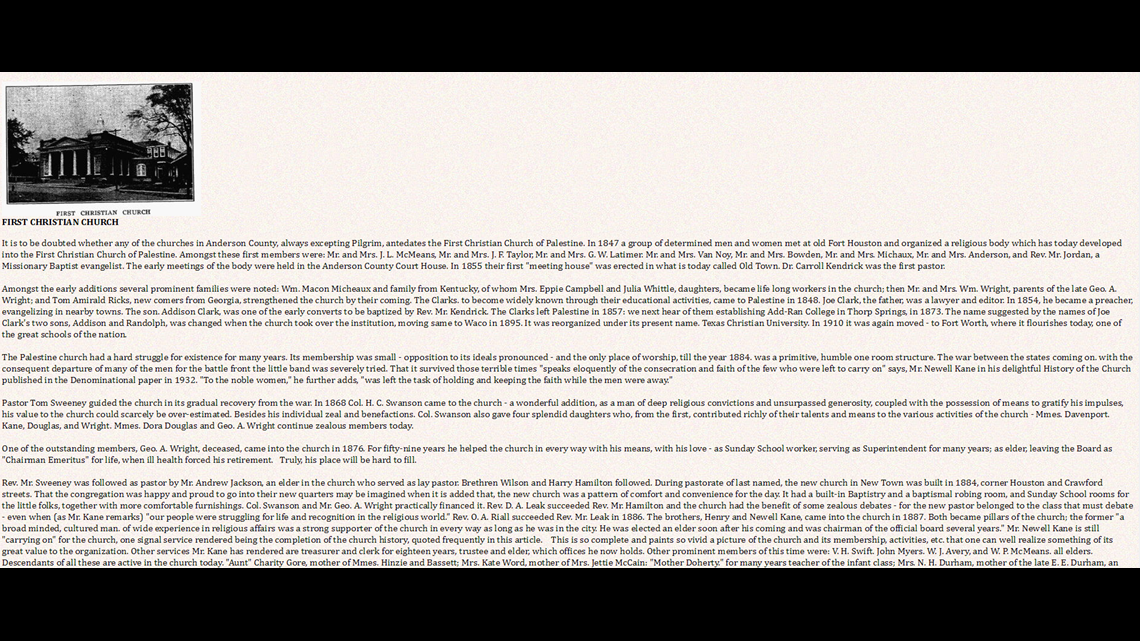 After their initial discovery, the Hendersons have made multiple trips back to the hospital. They say they were obsessed, but not just with the hospital, with George and Mary, too.
The souls that have been found over the years are connected to the history of the land, but are there others still out there?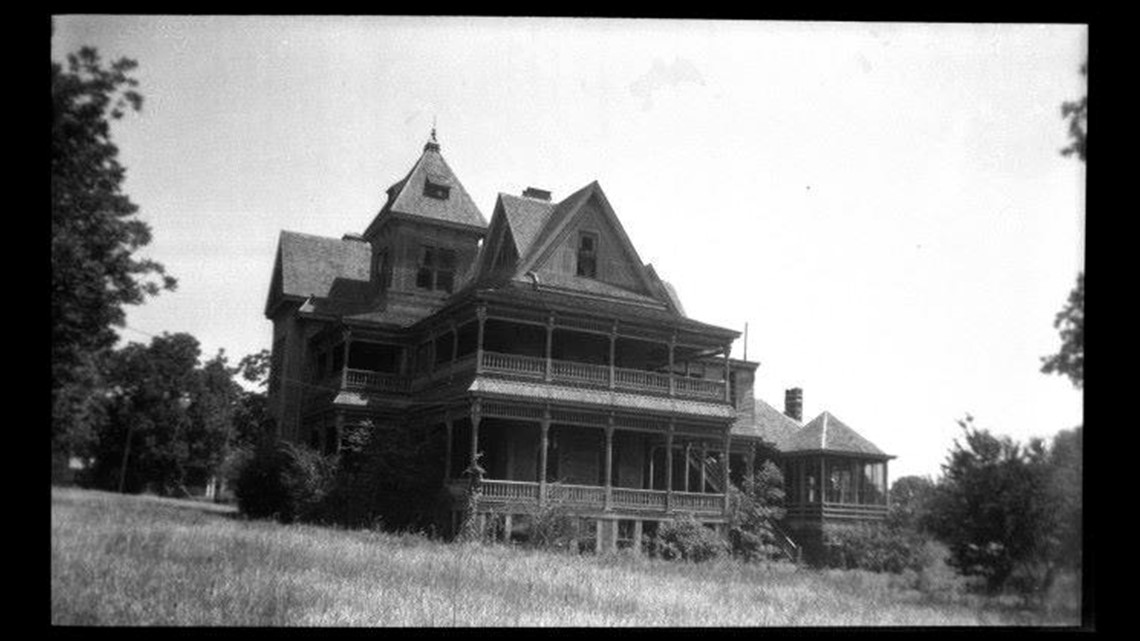 "There's a lot of questions that remain," says Coleman
As of right now, demolition continues and is expected to be completed in January 2019. But, only time will tell whether the spirits of George and Mary, and others who haven't been identified, will remain here.