CORPUS CHRISTI, Texas — Texans, how are you feeling? Burned out? Stressed? Overworked?
You are not alone. Research from Lensa shows the Lone Star State has the most overworked employees in the nation.
The study looked at the salaries, working hours, commute times and searches for "burnout" to learn which state could be considered the most stressed.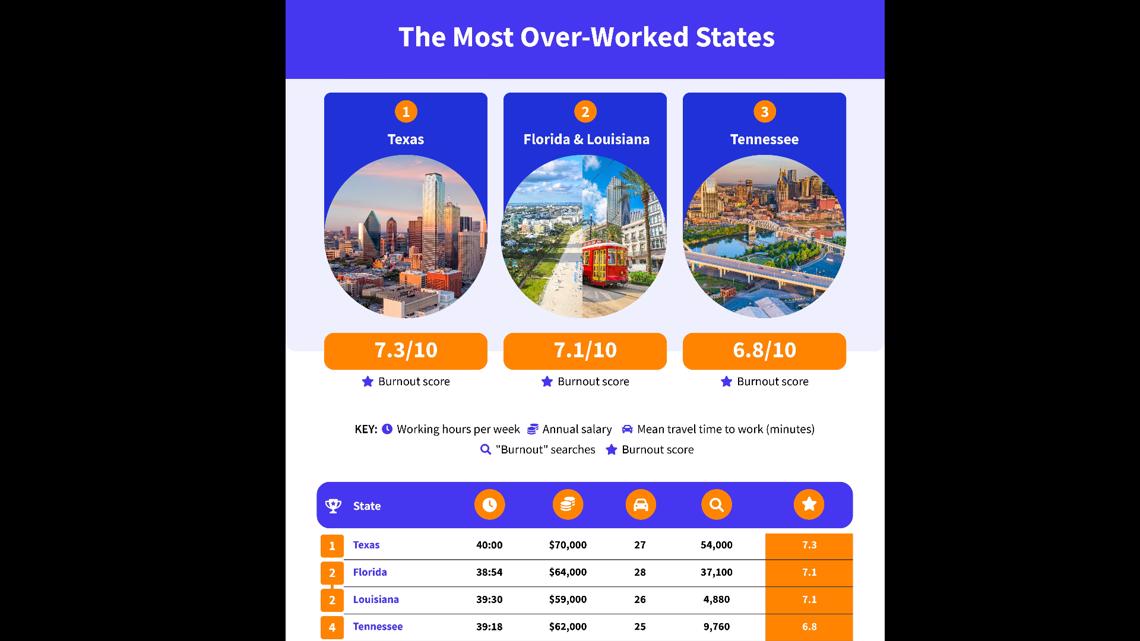 Texas ranks first thanks to it being in the top five for longest working hours, with employees averaging 40 hours per week, the research shows. Texas also takes second place for its workforce using the search term "burnout", making it the most stressed state.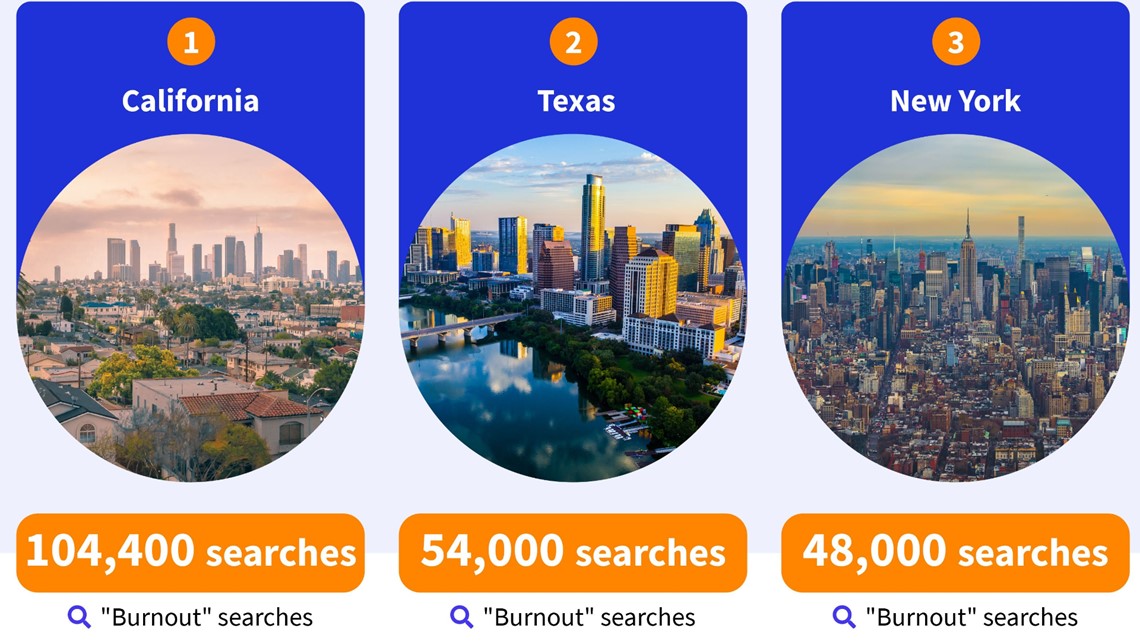 Workers in Texas face more stress than in other states thanks to the state's long working hours and low income-to-housing ratio as well as the high number of workers without health insurance.
More from 3News on KIIITV.com:
Do you have a news tip? Tell 3!
Put your name and contact information below, or email tell3@kiiitv.com, so we can get in touch with you about your story should we have questions or need more information. We realize some stories are sensitive in nature. Let us know if you'd like to remain anonymous.
If you do not have a photo/video to submit, just click "OK" to skip that prompt.