The average person takes tasks as simple as walking for granted, but for some, walking can be a lifelong struggle. Someone working to overcome that barrier every day is Tyler resident DeJai Mitchell.
DeJai Mitchell was born with cerebral palsy, a disorder that leaves him unable to walk on his own. However, this is not a story of what stands in the way of DeJai's mobility. His mother Onissa leads what she calls team DeJai, a group of family, friends, and medical professionals who work tirelessly to help DeJai live his life to the fullest.
Now, he's learning how to take his own steps with the help of a new robotic walking assistant.
"[DeJai] was born with cerebral palsy at one pound, 11.9 ounces. Of course, the doctor said that he would never walk," Onissa said.
Doctors not only told Onissa that DeJai would never walk, but they also said he wouldn't live past five years old.
DeJai is now 22 years old and Onissa still hasn't given up on her dream of seeing her son walk.
Now, they are 286 steps closer to that goal. That's how many steps DeJai took Tuesday with his new robotic exoskeleton. The most he's ever walked in his life.
"When he saw [the exoskeleton], he kind of knew what it was. So he got excited," Onissa said. "But then when he got in his eyes got really, really big. And when it started to move, he was looking down like 'I'm moving, I'm really moving.' And then as he kept taking steps, he got more and more excited about it."
For DeJai, walking isn't only a moral victory, it's crucial in maintaining his health.
"DeJai has never been able to walk. And because he's been in a wheelchair for so long, he's developed a lot of chronic illnesses. He has osteoporosis," Onissa said. "When we first did the bone density test a couple years ago, the tech told me this young man's bones is as old as a 91-year-old. My son is 22 but to be on his feet will make a world of this difference in his bone density. So hopefully his bones will actually be able to rejuvenate he'll get a little stronger."
Onissa and the rest of 'Team DeJai' help him keep progressing physically.
"The more we stand and the more we do things hopefully his neurological system catches up and actually responds to the activity we've been doing with him," Physical Therapy Assistant Brandon Lowder said.
For 'Team DeJai' every day is an opportunity to move forward.
"I built a whole gym for him and I take him to also to Planet Fitness every chance I get a couple days a week and we do exercises there," Onissa said.
"When I'm having a bad day, I can just come see his big smile and make you kind of forget what's going on with you. Because if he can wake up and smile every day, we will not have anything to complain about," DeJai's home health nurse Edna Dixon said.
"I told DeJai when he was two years old, that's when he got diagnosed, I told that young man, 'long as he's working, I'm working,' I won't quit until he does," Onissa said.
Funding these approaches to DeJai's treatment is not an easy financial burden to bear either.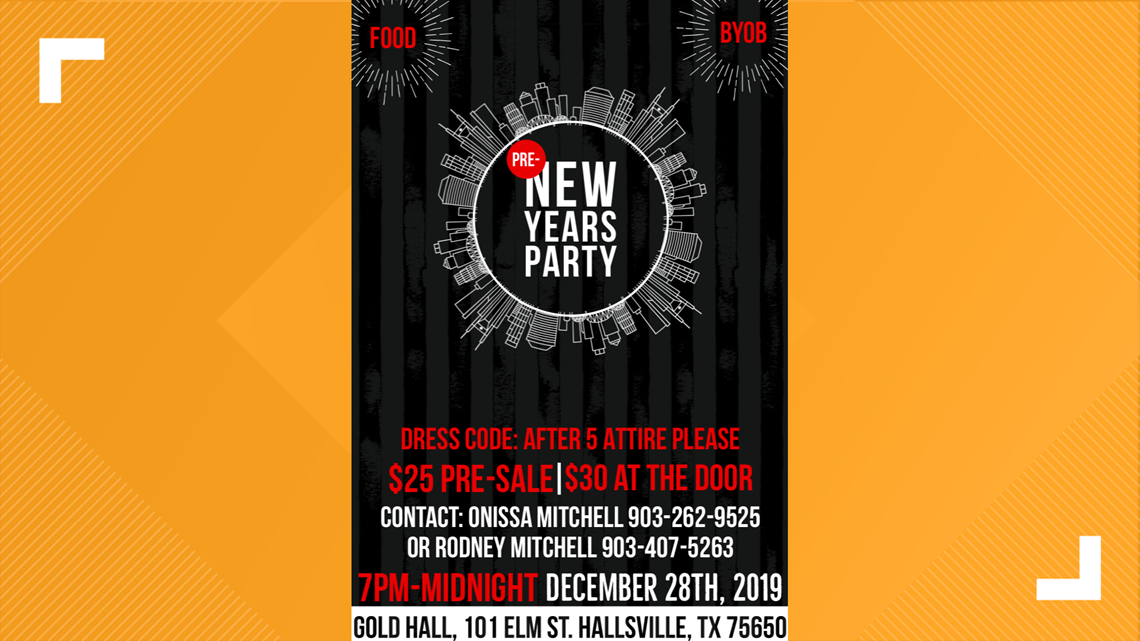 Onissa and her family are accepting donations to pay for DeJai's exoskeleton through their account with the CashApp: $GodToldMeHeWould, as well as on their GoFundMe page. They are also holding a New Year's party on December 28, tickets are $25 pre-sale and $30 at the door.