DALLAS, Texas — A Tyler Junior College music professor got some love from one of the silver screen's "Greatest Showmen" (see what we did there) as they performed together Wednesday night in Dallas.
The show included scores from:
The Greatest Showman
Les Misérables
The Boy From Oz
All of the numbers are accompanied by a live orchestra, which in Dallas included Bell.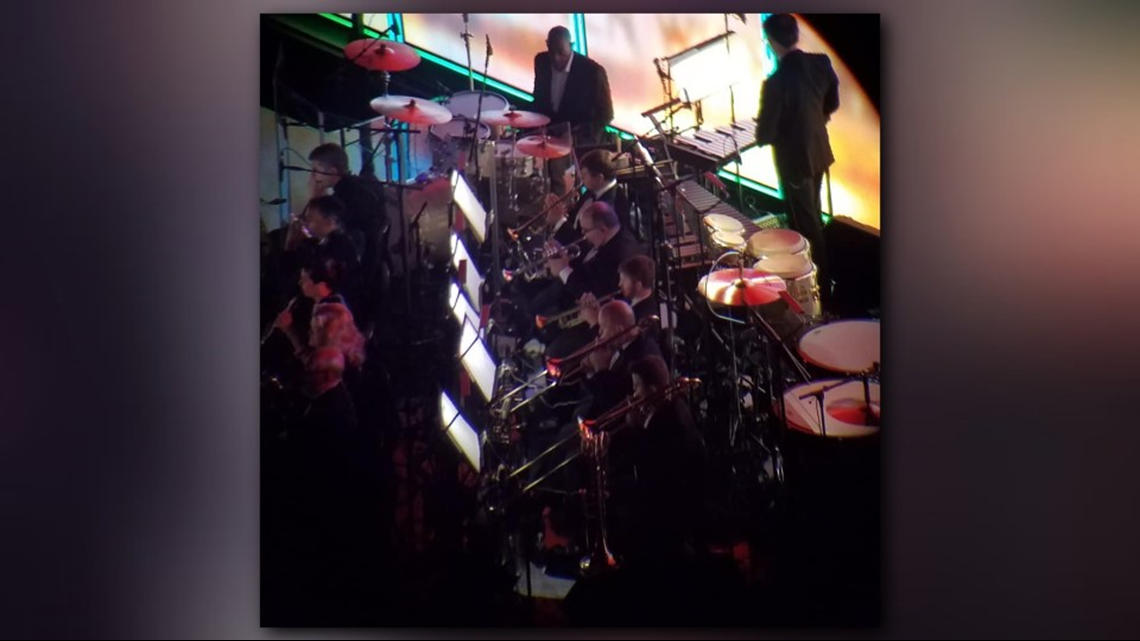 It all started with a phone call from a friend offering Bell a part in Jackman's upcoming show. During a rehearsal, the orchestra was asked if anyone would be comfortable improvising a solo.
Bell and a few others raised their hands and were informed it was a possibility.
"Micah!" Bell said Jackman called his name out randomly, with no warning.
"I was like oh my gosh what's happening?" said Bell.
Jackman, who was obviously in awe of Bell's skill, had the professor belt out a solo on the trumpet to "show Dallas how sexy the trumpet is." Thankfully, Kelly Folds, along with a few other friends, caught it all on camera.
This is not the first time Bell has performed with big names. He also played with Aretha Franklin at Austin City Limits in 2015, and other big acts all over the country.
While he enjoys these opportunities and experiences, it all comes down to one thing.
"First and foremost, I'm here for my students," Bell told CBS 19's Darcy Birden.
He explained when he was growing up, his teachers would do big things like this and it really impacted his life.
"Because that was kind of planted in me from an early age and then I could say, okay, maybe I can do that," Bell said. "I'm getting to do some really cool things now, because of that influence on my future. So I'm hoping that I'm having some of the same influence on my students"
Bell encourages everyone to make the best of everything. The trumpet was his third or fourth choice of instrument back in sixth grade and look at him now!
He says for inspiring musicians, listen to as much music, from as many different genres as you can. It is the one thing that helped Bell more than anything else.
As for Ryan Reynolds, you might want to look out, it looks like your bromance with Jackman may be in jeopardy!