TYLER, Texas — CBS19 is documenting winter storm damage all across East Texas.
If you have pictures to share, email them with an address/area to news@cbs19.tv or upload them through the Near Me feature on the free CBS19 mobile app.
FOLLOW HERE FOR LIVE UPDATES:
A sun room was destroyed by ice laden tree on Highway 110 South.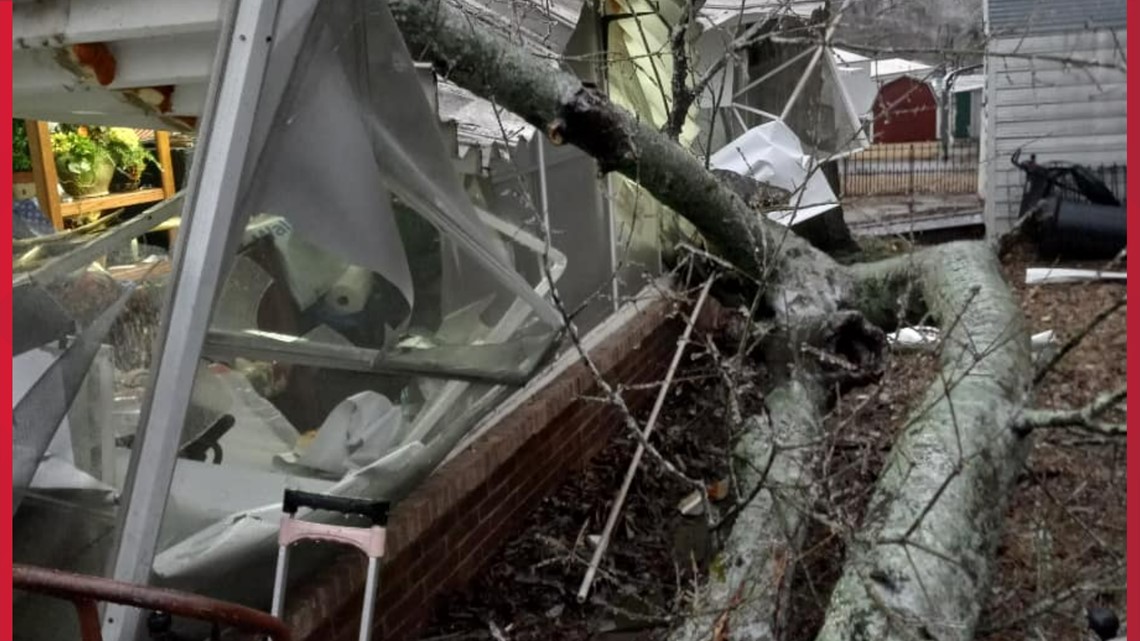 An 18-wheeler crashed on Interstate 20 Wednesday morning near Jim Hogg Road in the Lindale area.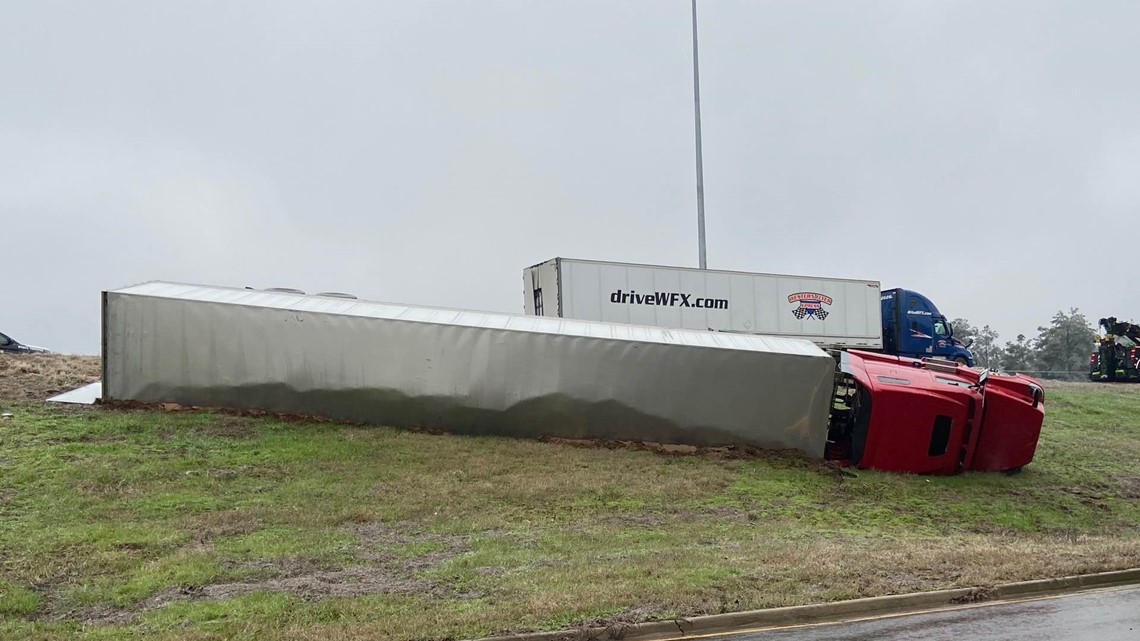 An icy tree fell on a car at a Tyler apartment complex parking lot Wednesday morning.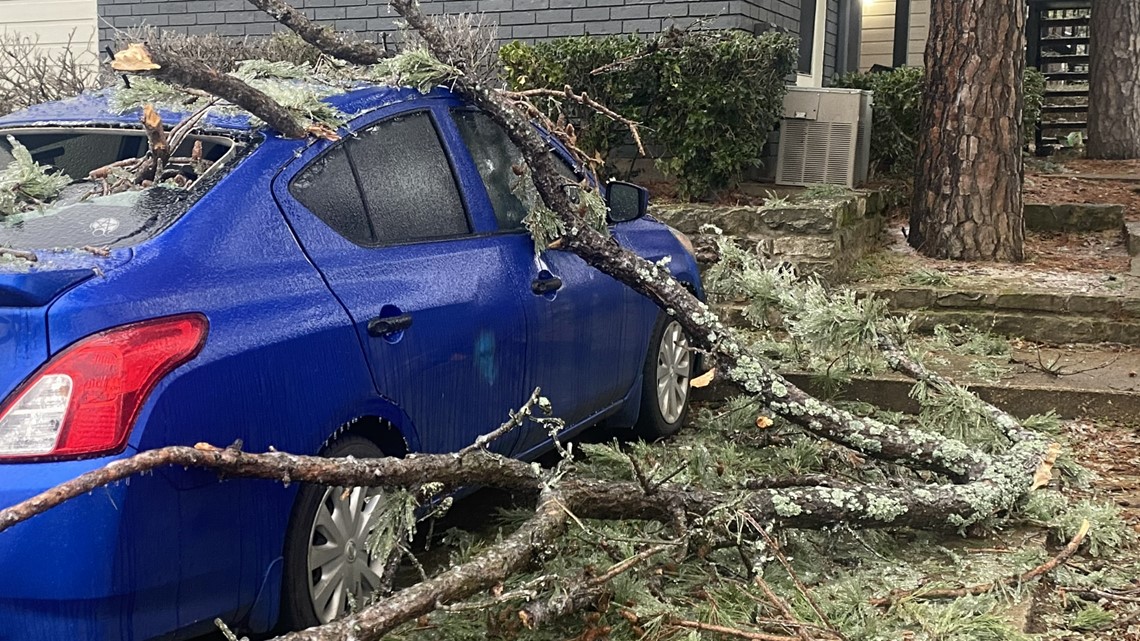 An 18-wheeler slid off Interstate 20 and crashed into the median in the westbound lanes at mile marker 540, according to the Van Police Department.
No injuries were reported but police are warning of extremely slick roadways.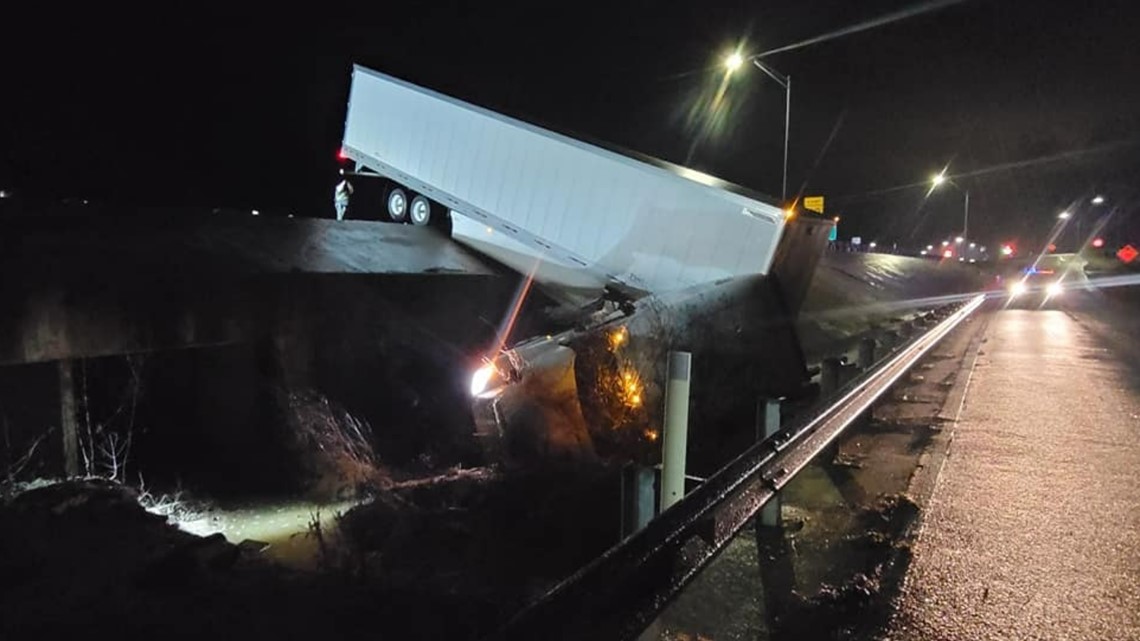 A power line is down on Fairfax Drive in Tyler due to wintry conditions.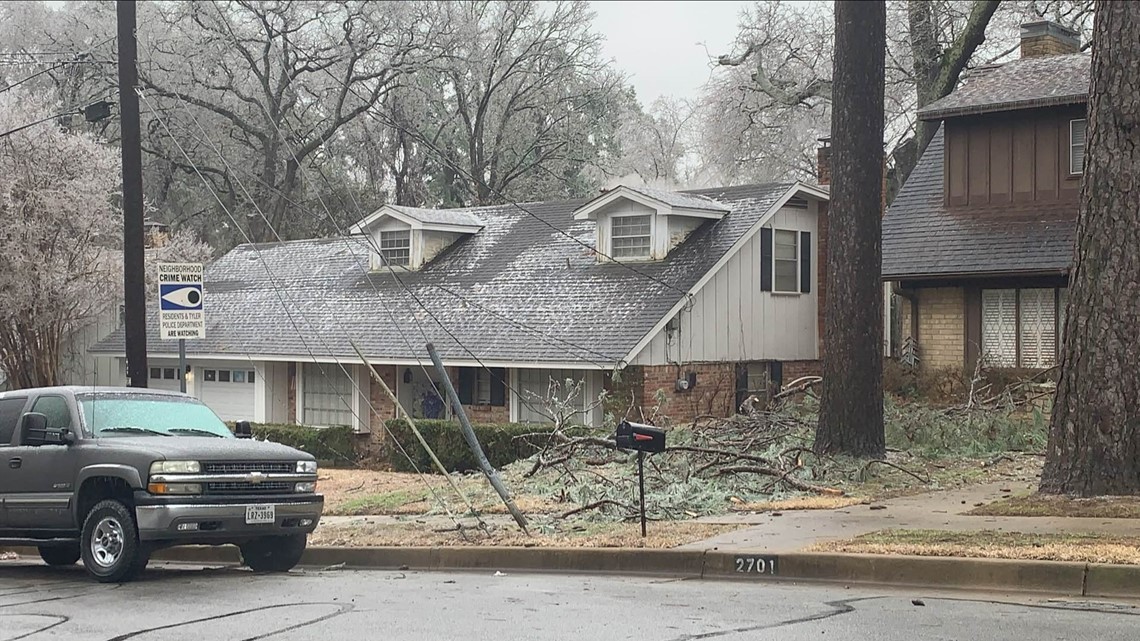 Texas Department of Public Safety spokesperson Sgt. Adam Albritton said troopers have responded to the following amount of wrecks in East Texas amid icy road conditions:
Smith County - 16
Van Zandt County - 2
Henderson County - 2
Anderson County - 1
Upshur County - 1
Ice can be seen on these branches of the trees that fell down on Rhodes Lane in Tyler.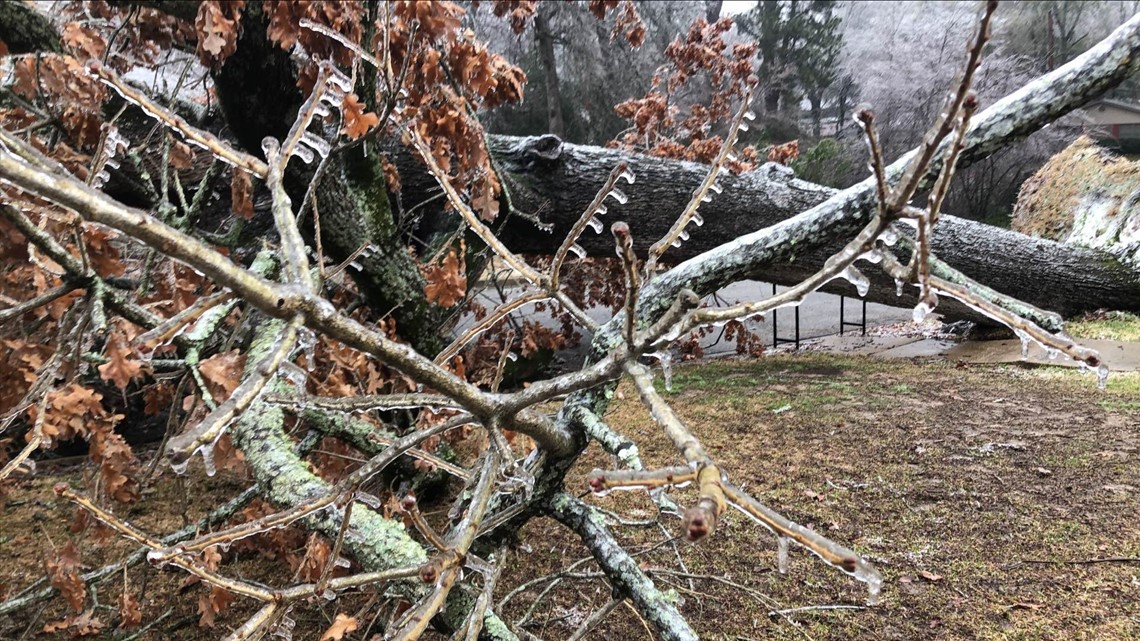 A tree knocked down a telephone pole into powerlines on Lofton Street.

An icy tree and branches fell down at the UT Tyler campus near the Cowan Center Wednesday.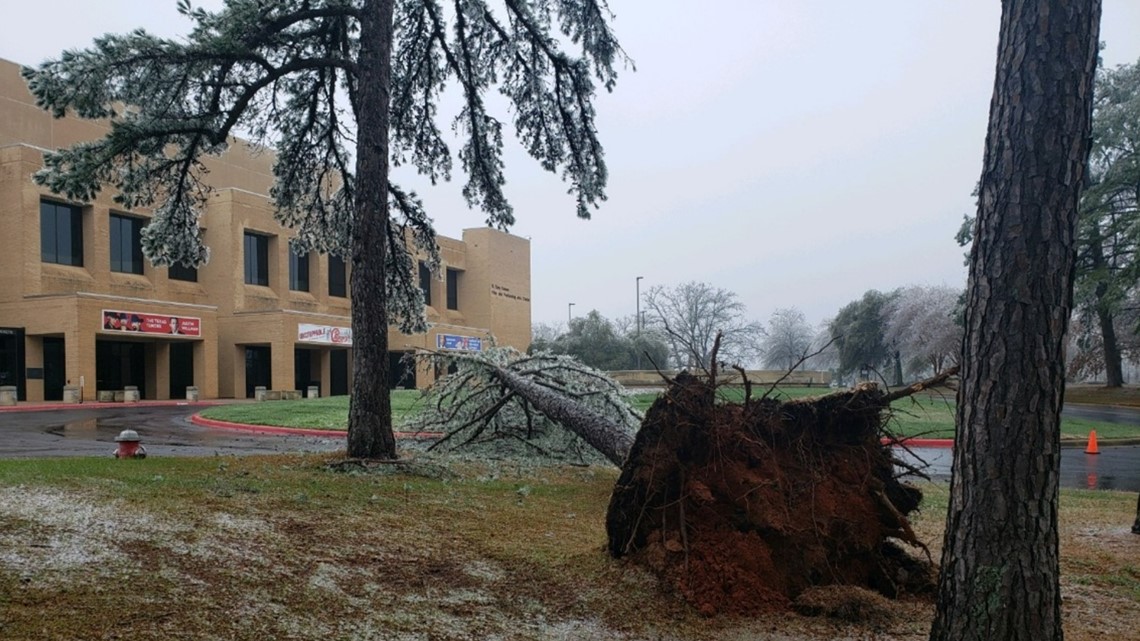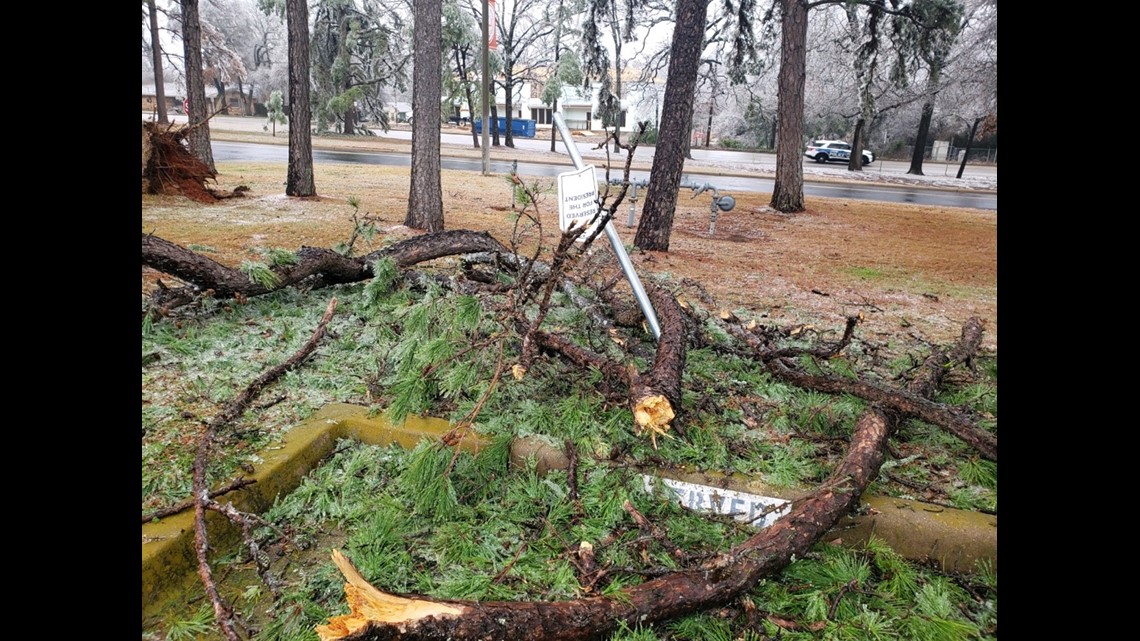 Icy branches fell off some trees around the Bridges on Kinsey apartment complex in Tyler.