Tech giant Intel says unexpected last-minute "logistical challenges" forced it to scrap plans to launch hundreds of small drones that were to put on a light show as part of the pageantry at the Winter Olympics opening ceremony.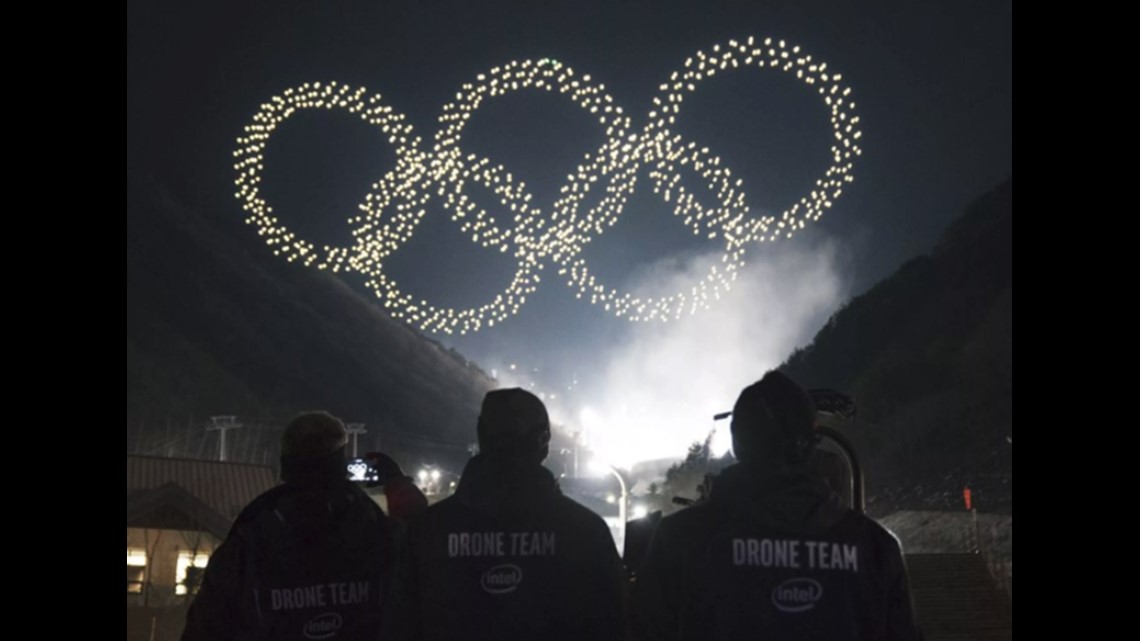 Intel, which received heaps of attention for using their Shooting Star drones to put on a show at the 2017 Super Bowl as part of Lady Gaga's halftime performance, had been working for several months on the Olympics performance.
A company spokeswoman confirmed to USA TODAY that it had to scrap the live show, but did not respond to a request for a more detailed explanation of what caused the last-minute challenges.
Several hours before the start of the ceremony, Intel chief strategy officer Aicha Evans told USA TODAY that they planned to launch 300 drones during the tail-end of the ceremony. The intention is for the drones, hovering about 400 feet off the ground near the stadium, to wow the Olympic Stadium crowd with light-beamed illustrations of Olympic rings, a peace dove and other images.
"The planning was very intense, and we had to send teams on the ground very early," Evans told USA TODAY. "We knew we'd need to understand the wind—it's very windy up here, and we had to understand the impact of the (cold) temperature. So, we practiced."
In fact, the tech giant launched 1,280 of its drones in December in Pyeongchang and pre-recorded the light show that was to air on NBC's tape-delayed broadcast in the United States. The pre-recording is still expected be shown during the U.S. broadcast of the ceremony Friday evening.
Evans told USA TODAY that the International Olympic Committee requested they scale back the number of drones for the live drone light show, and Intel agreed.
The company says its launch of 1,280 drones for the pre-recording broke a Guinness World record for "most unmanned aerial vehicles airborne simultaneously.".
Each drone weighs about as much as a volleyball and is fitted with LEDs that can beam any shape with 4 billion color combinations.