TEXAS, USA — Good Evening East Texas, the heat will continue as we head deeper into the final week of July. Despite a chance for a few thunderstorms Tuesday and Wednesday afternoon, it looks like it'll be a hot and humid week. A Heat Advisory is in effect Tuesday from noon until 7 PM. Heat index values will be in the mid this afternoon, so take it easy out there! Make sure you're drinking plenty of water, as well as making sure you take frequent breaks in the shade if you're working outdoors.
Tonight is shaping up to be a very warm night. A light east-southeast wind and lots of humidity will only result in an overnight low around 78. The sky will be clear and likely moonlit once again as the waning "Buck" moon continues to shine brightly. By the way, the record warmest overnight is low 81 set in 2011.
A Heat Advisory has already been issued for Tuesday afternoon. Temperatures are expected to reach the mid 90s by early afternoon. Add in a soupy air mass and it could feel like 105 by 1PM. An upper level disturbance will be entering East Texas and this little area of unsettled weather could trigger a few showers and thunderstorms as the afternoon high reaches 95.
Connect with Brett Anthony on social media:
Do you have a weather report or pictures you would like to submit to the CBS19 Weather team? You can email news@cbs19.tv and visit our Facebook or Twitter pages.
Keep up with the latest news, weather and sports by downloading the FREE CBS19 mobile app: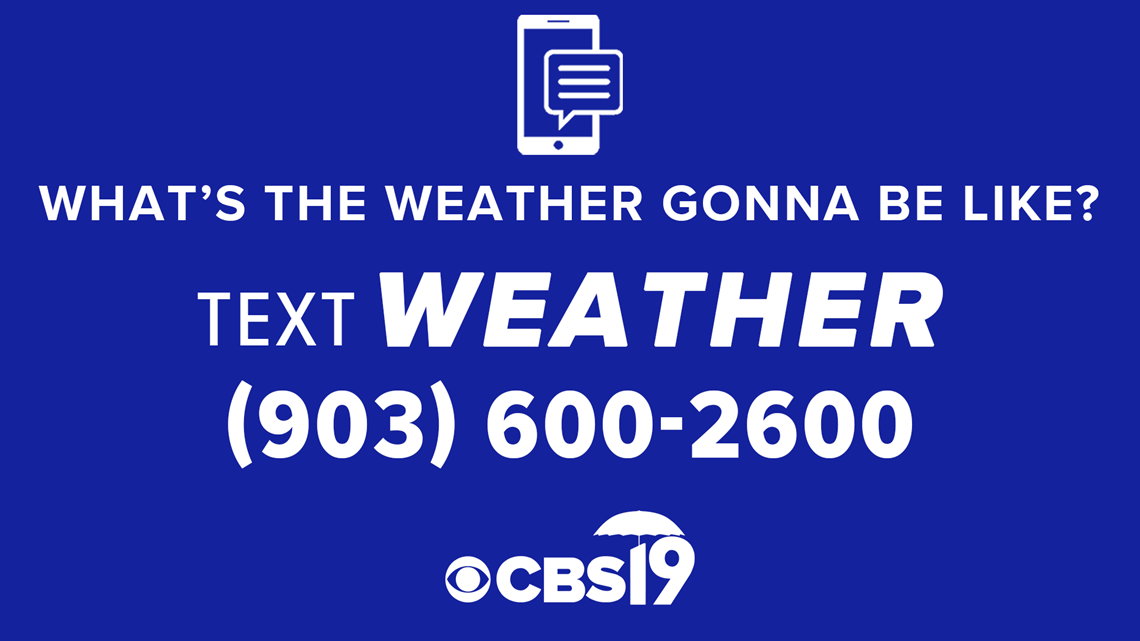 Make it a great day, East Texas. And don't worry, we've got you covered!