TEXAS, USA — Scattered showers and areas of patchy drizzle will dominate the overnight hours across East Texas. Rainfall amounts will be light but the drizzle and mist could persist up until daybreak Thursday.
As warmer air tries to jump into East Texas, areas of drizzle and mist will continue to develop overnight. In addition, a weak disturbance is bringing scattered rain showers to parts of the region. So expect a cloudy, damp and somewhat dreary overnight with temperatures in the low 50s.
The warm front will likely lift north of the area Thursday. Isolated showers will be possible Thursday morning, but activity will become more widespread by the afternoon and evening. High temperatures are expected to reach the low-60s.
Overnight rain, with some downpours, will continue until mid-afternoon Friday. It's possible that parts of Deep East Texas could receive nearly two inches of rain, as downpours set up along a cold front that drops through the area. Behind the front, high temperatures will stick around 60°.
Connect with Brett Anthony on social media:
Do you have a weather report or pictures you would like to submit to the CBS19 Weather team? You can email news@cbs19.tv and visit our Facebook or Twitter pages.
Keep up with the latest news, weather and sports by downloading the FREE CBS19 mobile app: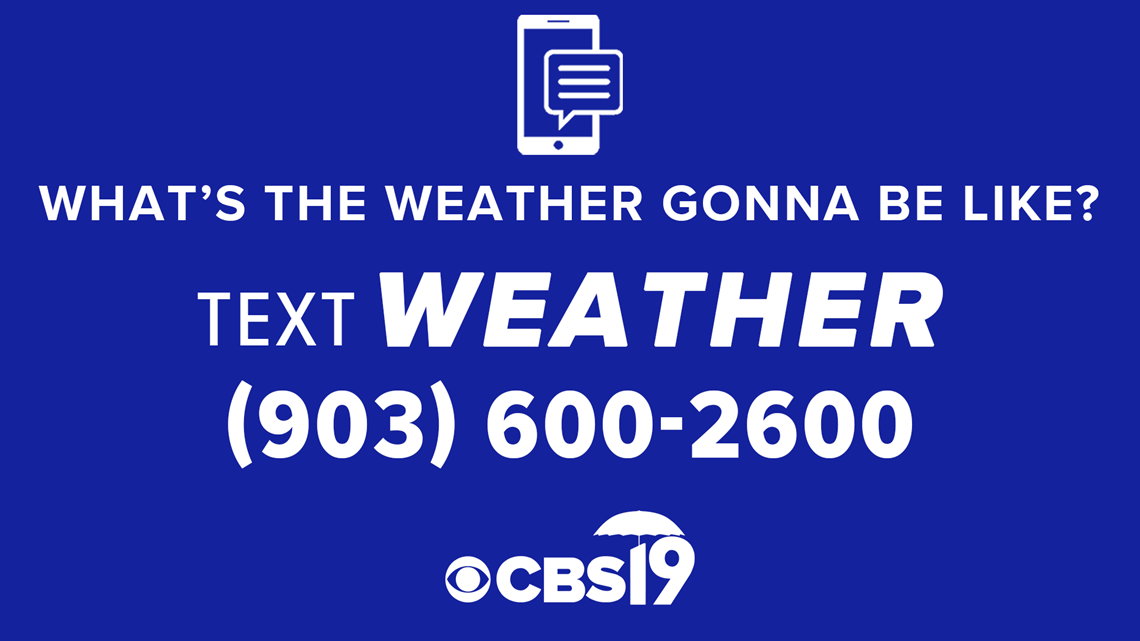 Make it a great day, East Texas. And don't worry, we've got you covered!