TEXAS, USA — Good evening East Texas. High pressure is providing a tranquil and clear evening across our region. The high gradually move to the Mississippi river valley tonight. This will allow the wind to shift more to the east or even southeast overnight. At the same time, a weak cold front will move into East Texas, increasing clouds near the I-30 corridor and maybe a sprinkle during the day Thursday. The likelihood of measurable rain is less than 10%.
Clear and somewhat cool this evening as temperatures fall into the 60s shortly after sunset. Overnight, a few clouds will near and along a weak boundary that will headed this way from Oklahoma. The overnight low will range from the low 50s near I-30 to the upper 50s over Deep East Texas.
We will wake up to another comfortable morning Thursday. The wind will be calm, making for a near perfect Spring day. High temperatures will be close to normal, topping out in the low-80s. You might notice by the end of the day the wind switching to the east. This starts the process of bringing back more warmth and humidity for the weekend.
FRIDAY: With a another shot of cool air in place, the humidity will once again be held in check as the temperature climbs to a near average high in the low 80s. The sky should be mostly sunny and the wind will turn to the southeast and blow across the pineywoods at about 5 to 15 miles per hour. No rain is expected until Mother's Day.
Connect with Brett Anthony on social media:
Do you have a weather report or pictures you would like to submit to the CBS19 Weather team? You can email news@cbs19.tv and visit our Facebook or Twitter pages.
Keep up with the latest news, weather and sports by downloading the FREE CBS19 mobile app: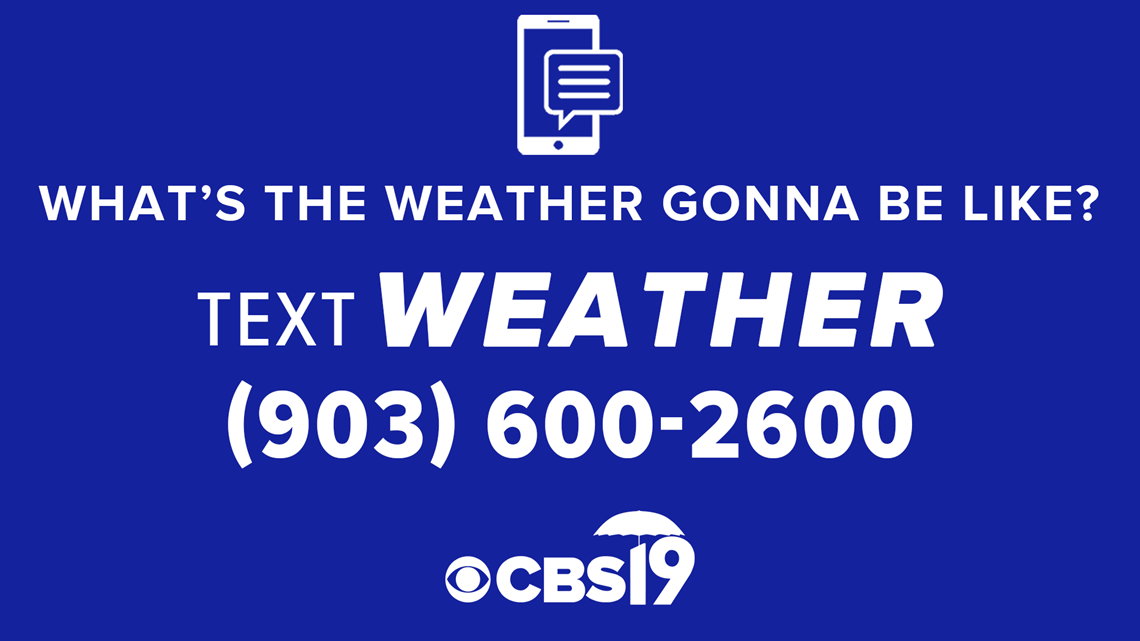 Make it a great day, East Texas. And don't worry, we've got you covered!