TEXAS, USA — We'll have warm and dry weather the next couple of days before rain chances return to our forecast from a passing cold front. Get the latest details on your forecast below!
We'll keep mostly sunny skies around on Wednesday. High temperatures will reach the mid-80s. Winds will stay light out of the southeast.
We'll keep a couple of clouds around overnight, giving us a mostly clear sky. We'll still be muggy and mild, with low temperatures dropping to the mid-60s.
Wednesday's forecast looks very similar to Thursday's. We'll have sunny skies, with high temperatures in the mid to upper-80s.
Our next chance of rain will come on Friday. We have a 20% chance of a few isolated storms in East Texas, as another cold front passes through our area. While we'll reach the low to mid-80s before the front arrives, we'll cool down 10-20° behind the front.

Behind the cold front that passes on Friday evening, we'll keep some cloud cover around Saturday. High temperatures will only reach the low-70s.
With mostly sunny skies and winds back to blowing out of the south, we'll warm up again on Sunday afternoon. High temperatures are expected to reach the low to mid-80s.
Connect with Meteorologist Chandlor Jordan on social media:
Do you have a weather report or pictures you would like to submit to the CBS19 Weather team? You can email news@cbs19.tv and visit our Facebook or Twitter pages.
Keep up with the latest news, weather and sports by downloading the FREE CBS19 mobile app: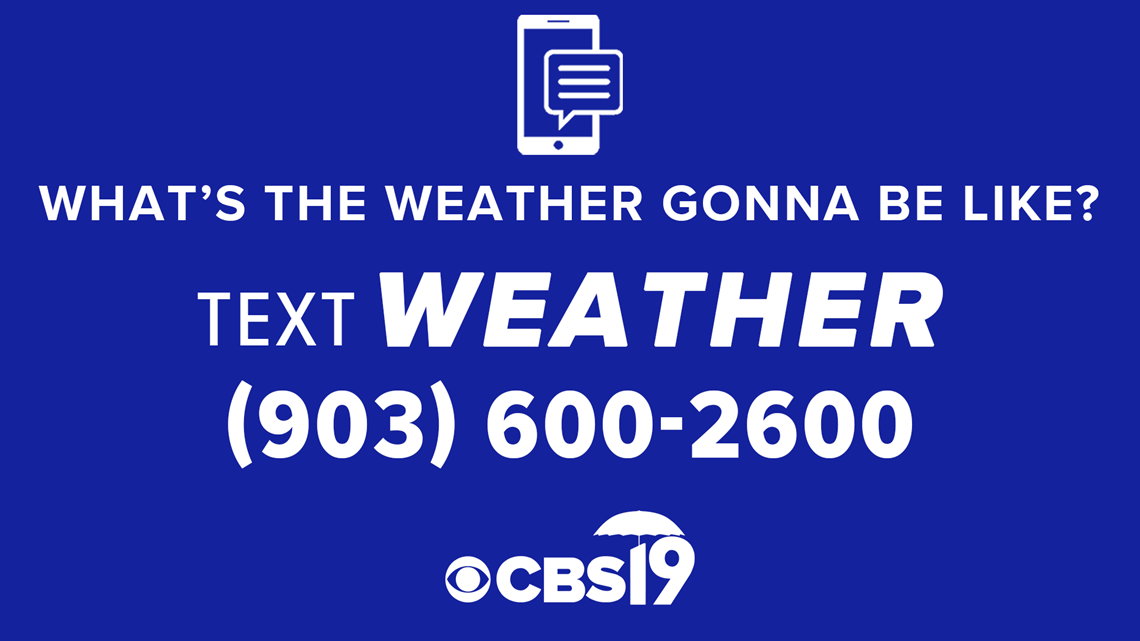 Make it a great day, East Texas. And don't worry, we've got you covered!