TEXAS, USA — Hey, East Texas! Hope your weekend has been going well so far. Our Saturday morning featured dense fog - a sign of warmer air that has been traveling in from the South.
Our Sunday will feature similar conditions. Fog shouldn't be as widespread, but we could have some cloudy times in the morning and later in the day. Rain chances are low, but not zero. A warm front will provide winds from the South around 10-20 mph with stronger gusts at times.
Earlier in the week we mentioned the possibility of a stronger storm firing off in our Northern areas late Sunday night but that threat has decreased a bit.
Did you know our CBS19 app offers weather at your fingertips, with a live radar? It's free and easy to download - check it out on your favorite smart device!
Our Sunday could begin with some cloud cover and patchy fog that will mix out as we move into the afternoon. Breezy Southerly winds will allow our temperatures to tap into the mid and upper 80s. Our best chance for rain looks to be later in the day, when most of us are winding down. The severe threat is low, and likely for areas North of our viewing area towards the ARK-LA-TEX. Most of us in the Pineywoods will see a quick rinse at most.
An influence of slightly drier air from the ENE will allow temperatures to be not quite as warm for areas North of Tyler while our Central and Southern counties will deal with another seasonably warm late-October day with temperatures in the upper 80s. Look for a nice mix of sunshine and passing clouds.
Connect with Colleen Campbell on social media:
Do you have a weather report or pictures you would like to submit to the CBS19 Weather team? You can email news@cbs19.tv and visit our Facebook or Twitter pages.
Keep up with the latest news, weather and sports by downloading the FREE CBS19 mobile app: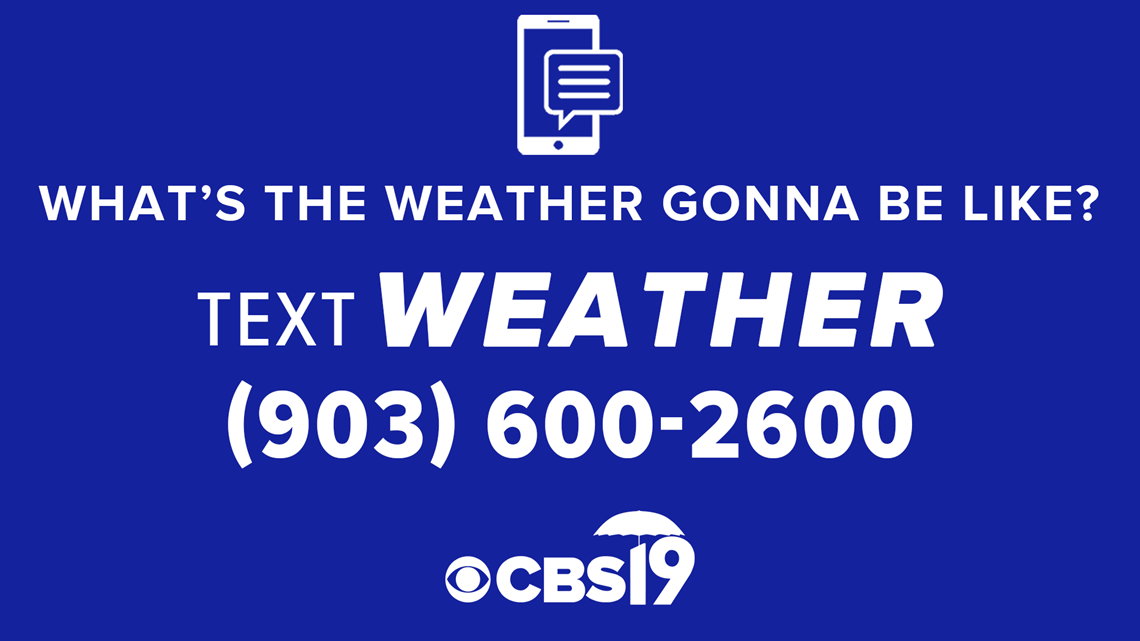 Make it a great day, East Texas. And don't worry, we've got you covered!