TEXAS, USA — Even though it was a sunny and cool start to the day, due to the area of high pressure exiting our region, a few fair-weather clouds will build in by the end of the afternoon. This will leave us a mostly sunny sky by sunset. It'll still be a nice day, with temperatures continuing to warm up, topping out in the low-70s.
Cloud cover will continue to increase through the first part of the night. A few areas of patchy drizzle are possible during the pre-dawn hours, especially north of I-20, as our next disturbance approaches the region. Otherwise, we'll have a mostly cloudy sky. It'll be mild as well, with low temperatures falling to near 50 degrees.
Scattered showers will enter the northern parts of our area during the morning and spread southward throughout the day. A few weak thunderstorms can't be ruled out, but NO severe weather is expected. Otherwise, we'll be overcast, with high temperatures in the low-60s.
Once the disturbance exits our area, we'll quickly clear out, leaving us a sunny sky to start the weekend! It'll be a nice day, with high temperatures topping out in the mid-60s.
A few clouds will build into the region throughout the day, but it'll still be nice out! By sunset, we'll have a mostly sunny sky, with high temperatures in the upper-60s.
Connect with Chandlor Jordan on social media:
Do you have a weather report or pictures you would like to submit to the CBS19 Weather team? You can email news@cbs19.tv and visit our Facebook or Twitter pages.
Keep up with the latest news, weather and sports by downloading the FREE CBS19 mobile app: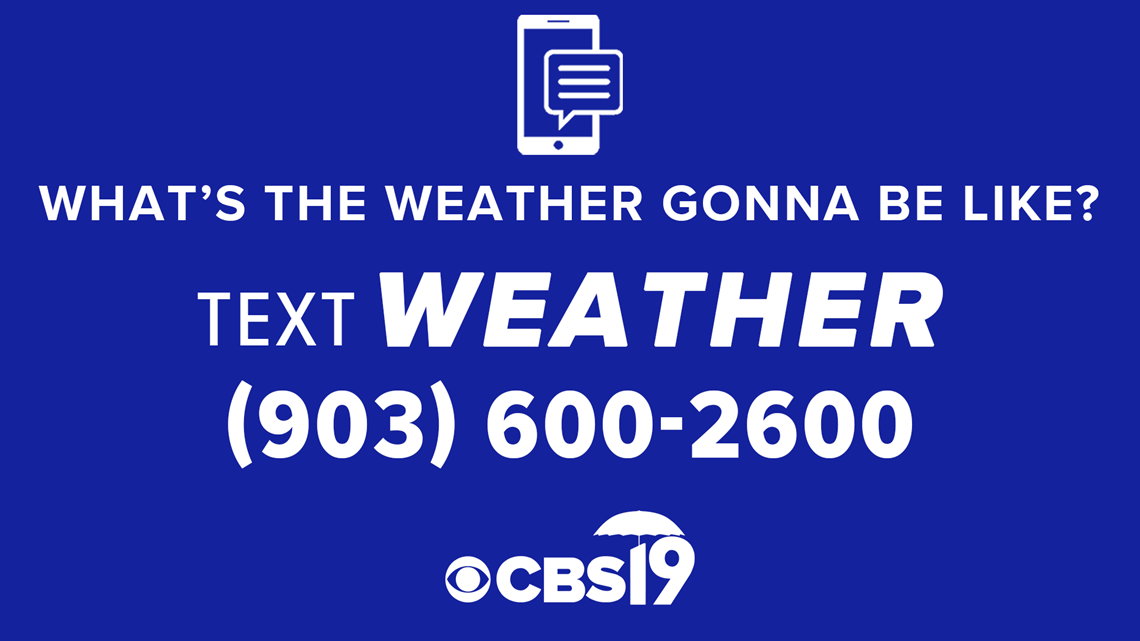 Make it a great day, East Texas. And don't worry, we've got you covered!