TEXAS, USA — Good evening, South winds blowing at a steady pace of around 15 mph will continue throughout the night. South winds will continue on the breezy side until a seasonably strong cold front arrives Wednesday afternoon.
The southerly winds are also increasing the moisture in the atmosphere and sets the table for a chance of strong to severe thunderstorms Wednesday evening, mainly across Deep East Texas.
The sky is clear as we head into the evening but cloud cover will increase again overnight. The sky is forecast to be mostly cloudy by sunrise. It'll also be breezy and a tad humid as you head out the door Wednesday morning. Temperatures will only fall into the upper-50s.
As the cold front arrives into East Texas, a few showers and thunderstorms will fire up. One or two stronger storms are possible south of I-20. We'll be keeping an eye out for damaging gusty winds, hail and a brief tornado or two. When dry, we'll stay mostly cloudy. Temperatures will warm to around 70 degrees before the rain arrives.
Connect with Brett Anthony on social media:
Do you have a weather report or pictures you would like to submit to the CBS19 Weather team? You can email news@cbs19.tv and visit our Facebook or Twitter pages.
Keep up with the latest news, weather and sports by downloading the FREE CBS19 mobile app: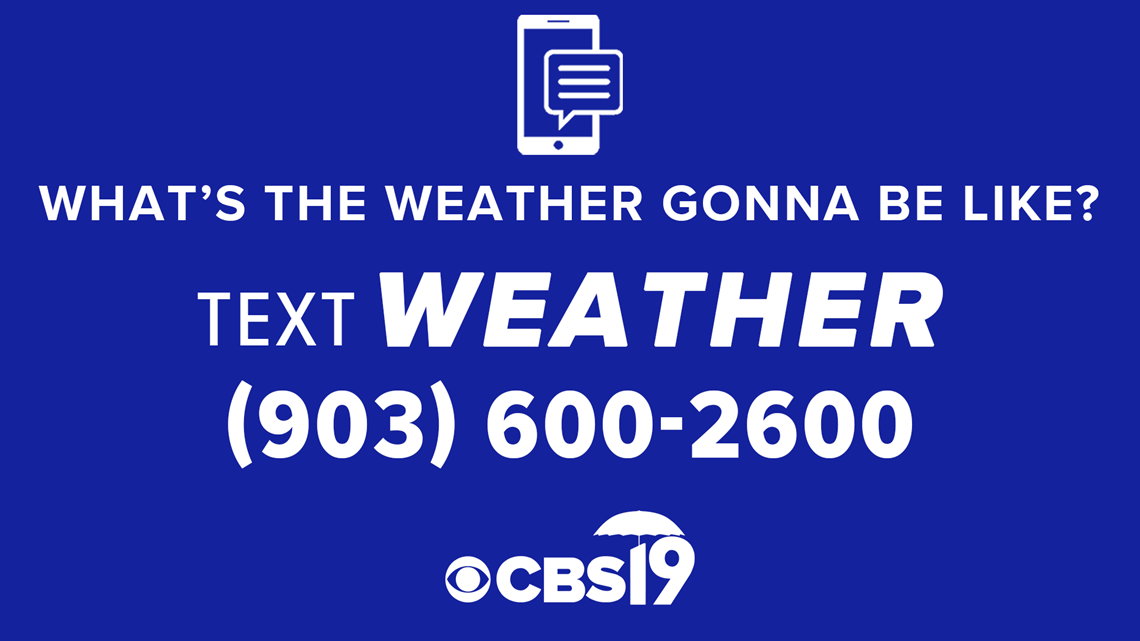 Make it a great day, East Texas. And don't worry, we've got you covered!