TEXAS, USA — Good evening, we've got a partly to mostly cloudy sky across East Texas as head into Monday night. It was a seasonably warm day across East Texas with highs reaching 86 degrees at both Tyler and Longview. Lufkin had the warmest reading with a high temperature recorded at 92-degrees.
This week's main weather feature will be two, slow moving, storms that will bring waves of rain to East Texas, beginning Tuesday and lasting into the second half of the weekend.
Cloud cover will continue to increase throughout the night, leaving us a mostly cloudy sky by the time we wake up on Tuesday morning. Because of the lingering clouds, temperatures won't be able to drop much, leaving us warm and muggy. Temperatures will only fall into the low-70s.
Rain chances will begin to increase across the area Tuesday. A few showers and weak storms will be possible as early as midday, especially over Deep East Texas. When it's dry, we'll have a mix of clouds and sunshine, with temperatures topping out in the upper-80s. Better chances of rain begin to arrive on Wednesday.
Connect with Brett Anthony on social media:
Do you have a weather report or pictures you would like to submit to the CBS19 Weather team? You can email news@cbs19.tv and visit our Facebook or Twitter pages.
Keep up with the latest news, weather and sports by downloading the FREE CBS19 mobile app: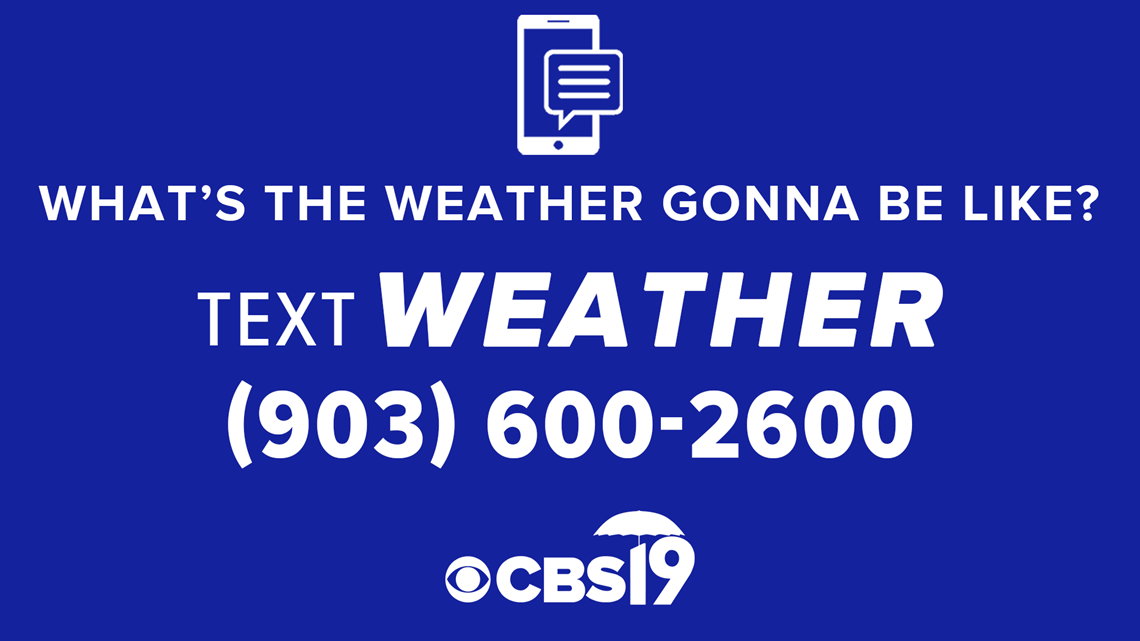 Make it a great day, East Texas. And don't worry, we've got you covered!