TYLER, Texas — What a December it's been! There hasn't been much need for a heavy coat this month as we've seen very little cold air invade East Texas. This is a month when we are supposed to see some of our chilliest air of the year. Take a look at what temperatures are supposed to do in the month of December.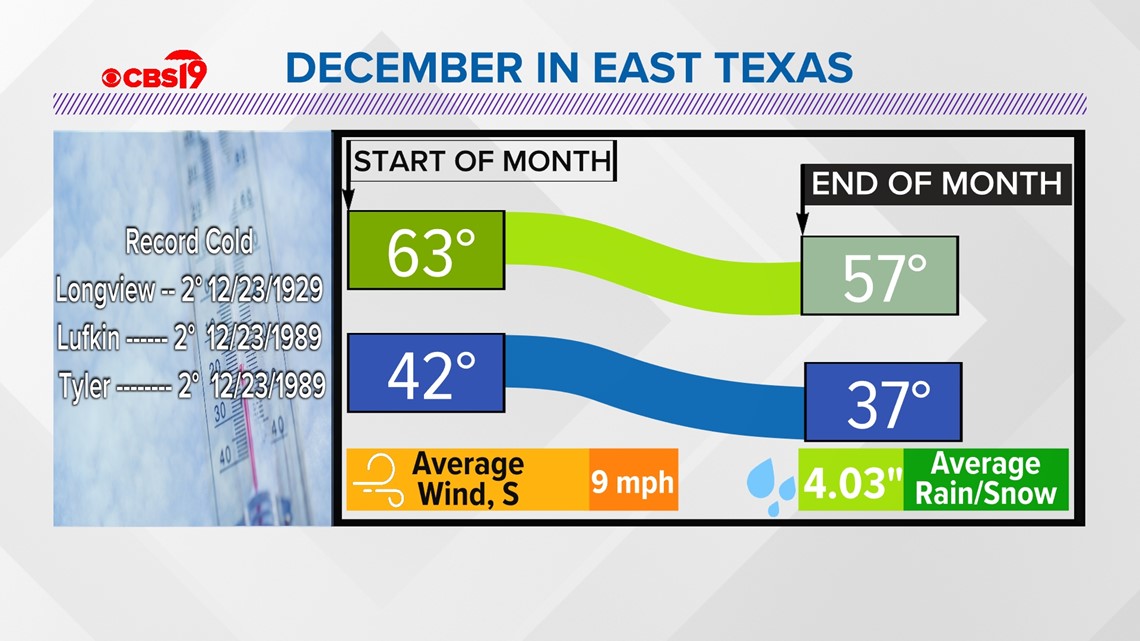 That's right! We are supposed to see our average daytime highs fall into the upper 50s while the average overnight lows fall into the upper 30s. But that hasn't happened.
Until recently our average overnight lows are nearly 11-degrees warmer than they are supposed to be. And our average daytime highs are running 10-degrees warmer than average.
The calendar below shows that we've experienced above average temperatures 17 of the first 22 days of December.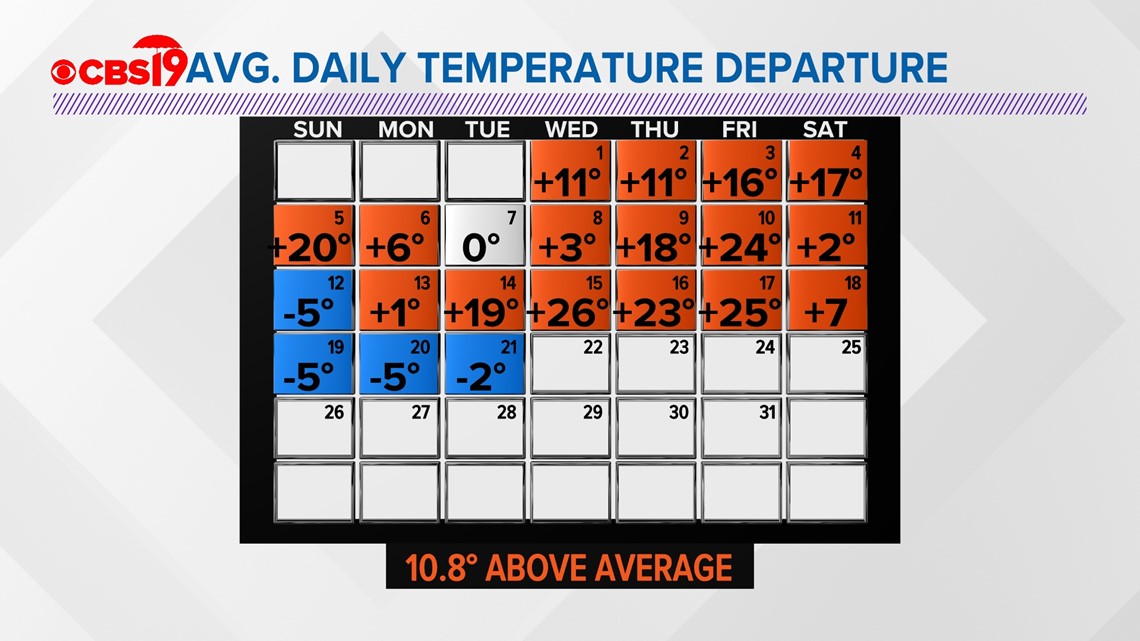 Look at the calendar again and note that on at least five occasions we've had an average daily temperature at least 20-degrees above average. And it's about to get warm again as we head toward Christmas.
A westerly flow aloft is about to send more warm air flowing into Texas as we head toward Christmas. Computer projections suggest afternoon highs Friday, Saturday and Sunday will range between 20 and 25 degrees above average.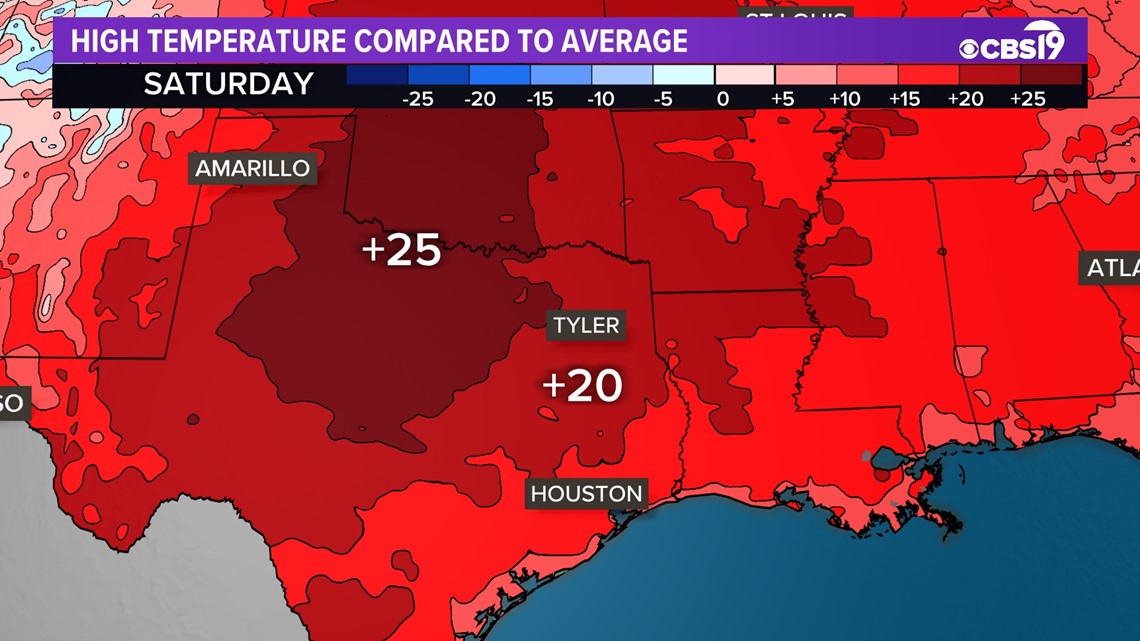 If you consider the average daytime high for East Texas this time of year is between 57 and 58 degrees, these projections put our daytime highs this weekend in the 78 to 83 degree range. That's record territory for Christmas eve and Christmas day. Here are the forecast highs for Christmas Eve and Christmas Day for Tyler.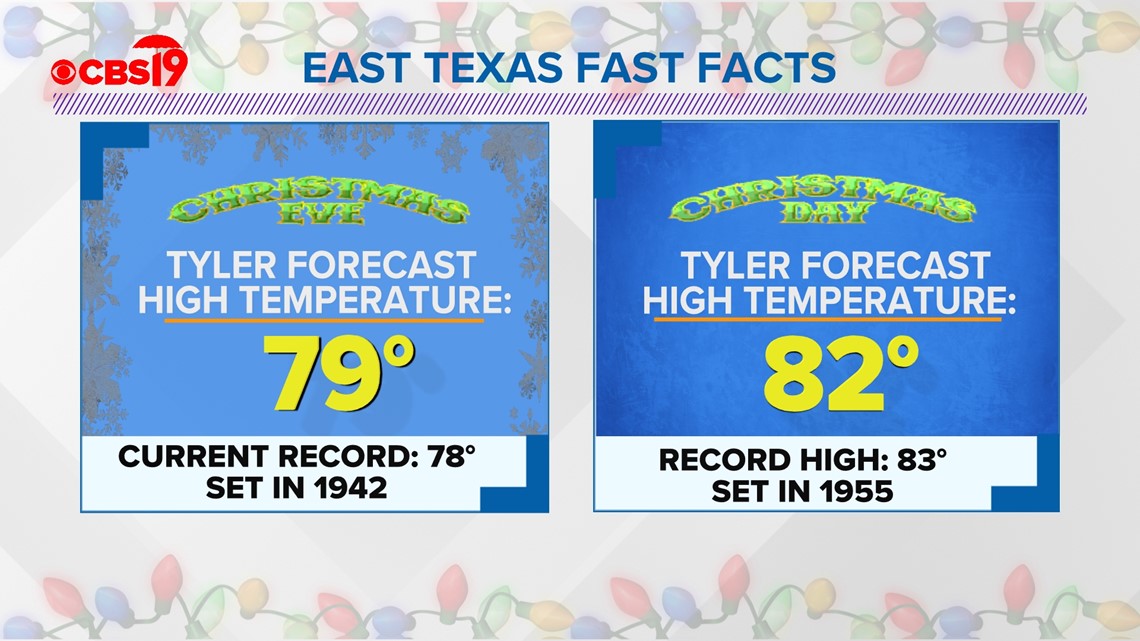 And record highs in Longview and Lufkin could also fall. Many of these record highs for Christmas eve and Christmas day have stood since the 50s.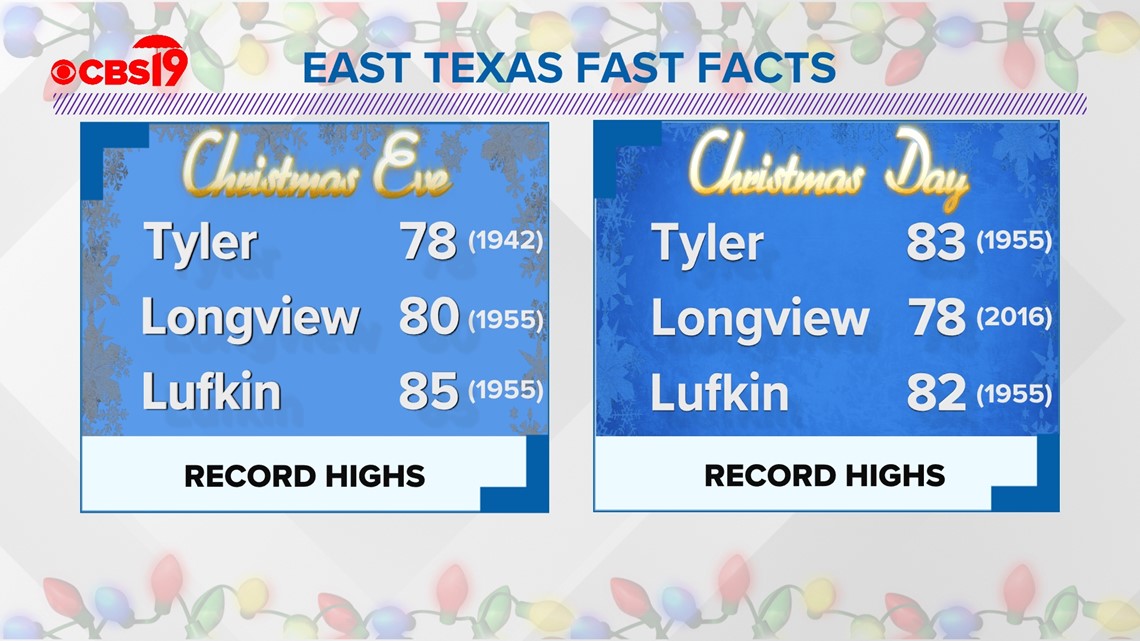 At this point, it doesn't look like the warmth is going away between now and the end of the year. Currently, this December, according to the data that we've gathered, is the all-time warmest. Here is how December 2021 stacks up against some other warm Decembers.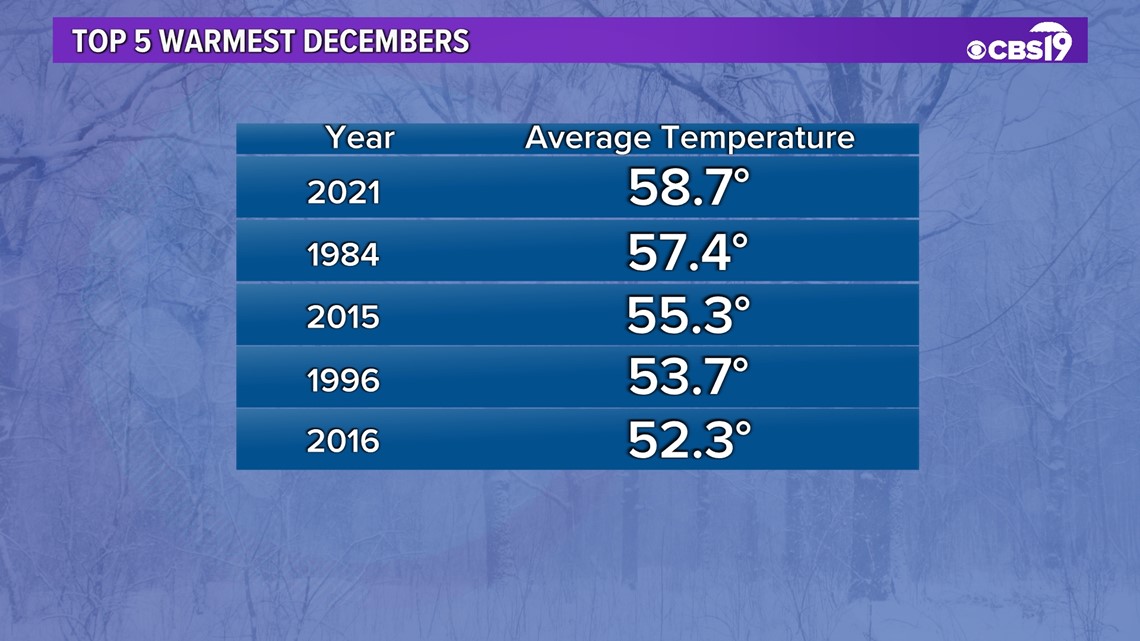 This kind of warmth is alarming to some and welcome by others. There is a lot of bitterly cold air building in Canada, but at some point this winter, a chunk of that cold air will head into the United States.
The question is...will it make it to Texas? Or will we continue to see record warmth?