AUSTIN, Texas — Saturday's weather officially broke the record for the warmest Nov. 30 ever recorded in Austin, with temperatures 21 degrees above average.
Record high temperatures were set at both the Austin airport and Camp Mabry, with a high of 87 recorded at both weather stations.
The previous record at Camp Mabry for Nov. 30 was set there in 1970, with a high of 82 degrees in that year.
Saturday's record heat ends a month with several extremes, both hot and cold.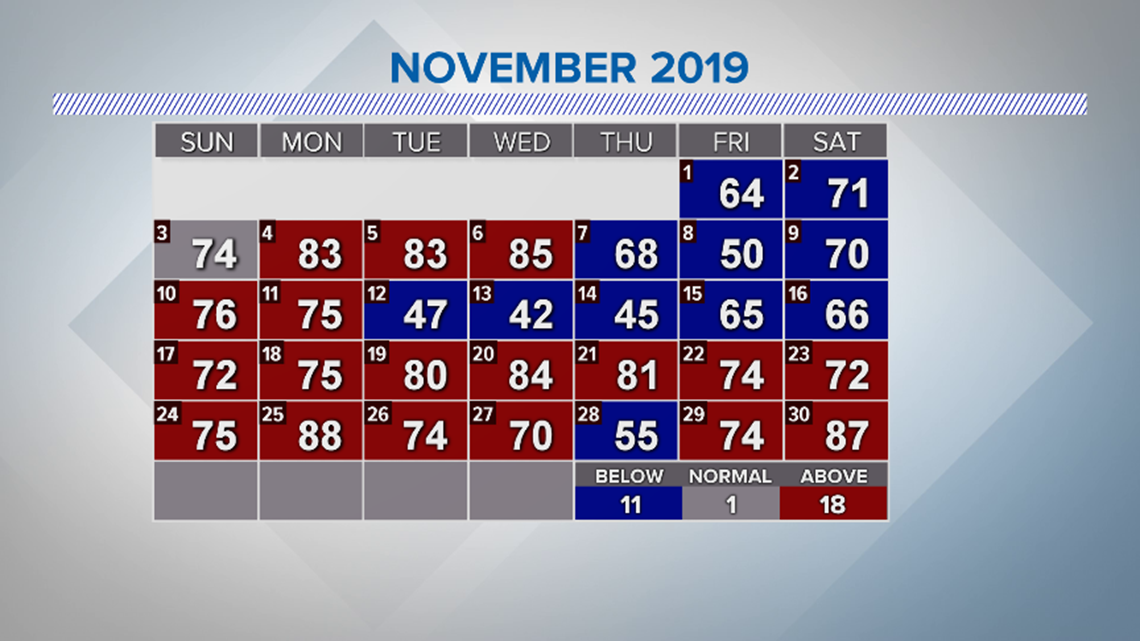 Sunday is expected be around 20 degrees cooler as a front passes through the area on Saturday afternoon and evening.
Saturday night will be clear and cooler, ahead of a sunny and cool Sunday, with highs in the mid-60s.