TYLER, Texas — March continues to roar in like a lion. Tomorrow will be the third straight Thursday, that we have faced a severe weather threat.
You'll recall back on March 2nd, there were at least five tornadoes that did some damage in East Texas. Fortunately, no one was hurt. Then last Thursday, March 9th, thunderstorms produced a couple of strong wind gusts across East Texas but nothing like March 2nd.
That brings us to this week. How does this system compare to the previous two set ups? At this time, stronger than last week's storm system but not as strong as the first round of severe weather this month.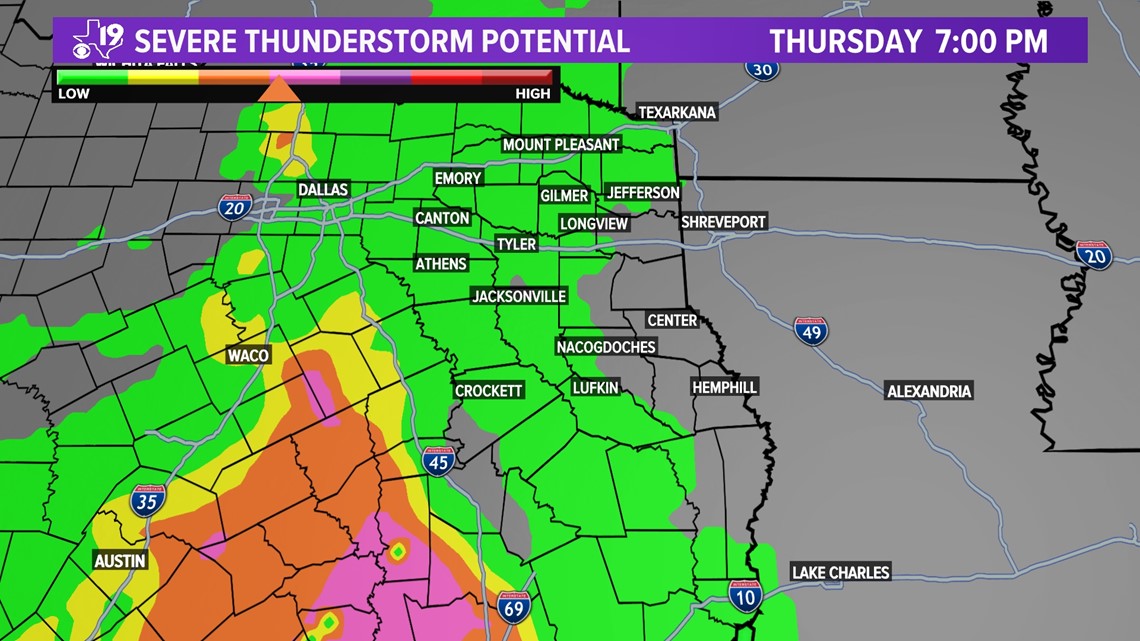 The amount of wind shear and available energy suggests the strongest thunderstorms could form over Central Texas tomorrow evening. We'll have to watch these thunderstorms as they could form a line of strong or severe thunderstorms that would move into East Texas late tomorrow evening.
The biggest threat we will face will be straight-line wind gusts in excess of 70 mph, some quarter sized hail and smaller threat of tornadoes.
Make sure you have more than one way to get warnings. We encourage you download the CBS 19 app, invest in a weather radio, watch CBS 19 news for the latest watches and warnings.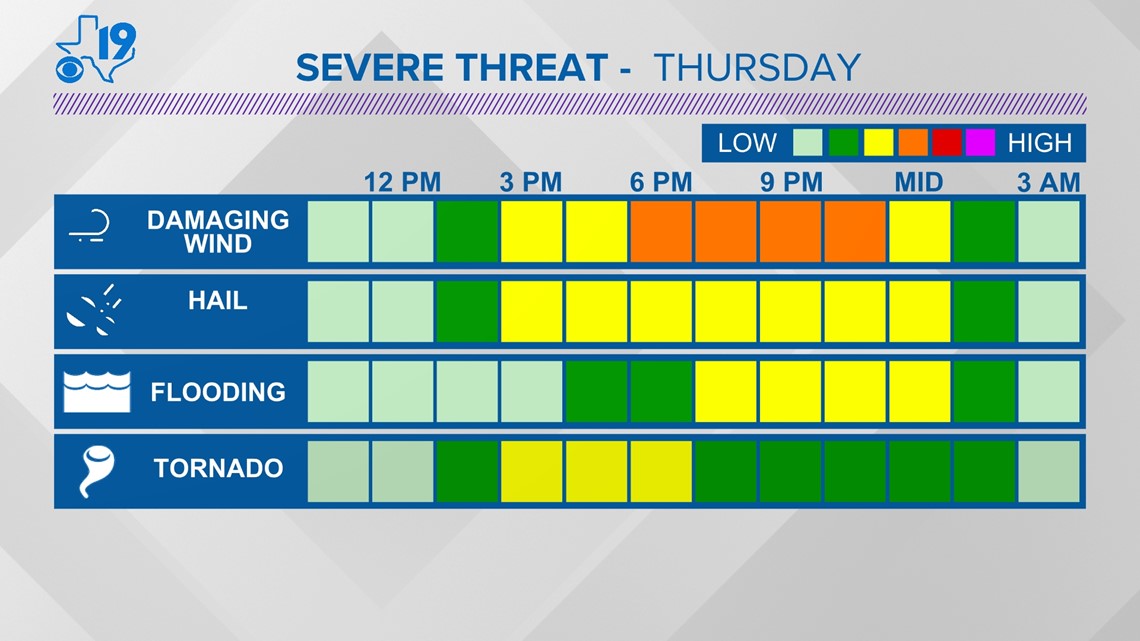 Tomorrow's thunderstorms could come in two waves. We could get one round tomorrow afternoon along the dryline. A dryline is the dividing line between some warm, moist air and drier air. It's often seen on weather maps as a yellow line with rounded half-circles.
On many weather maps, humid air, or the fuel for thunderstorms, is seen as a green contour while drier air is seen as a brown or yellow contour. Sometimes, along the dryline, supercells that bring the threat of tornadoes can form. This is something we will watch for tomorrow evening.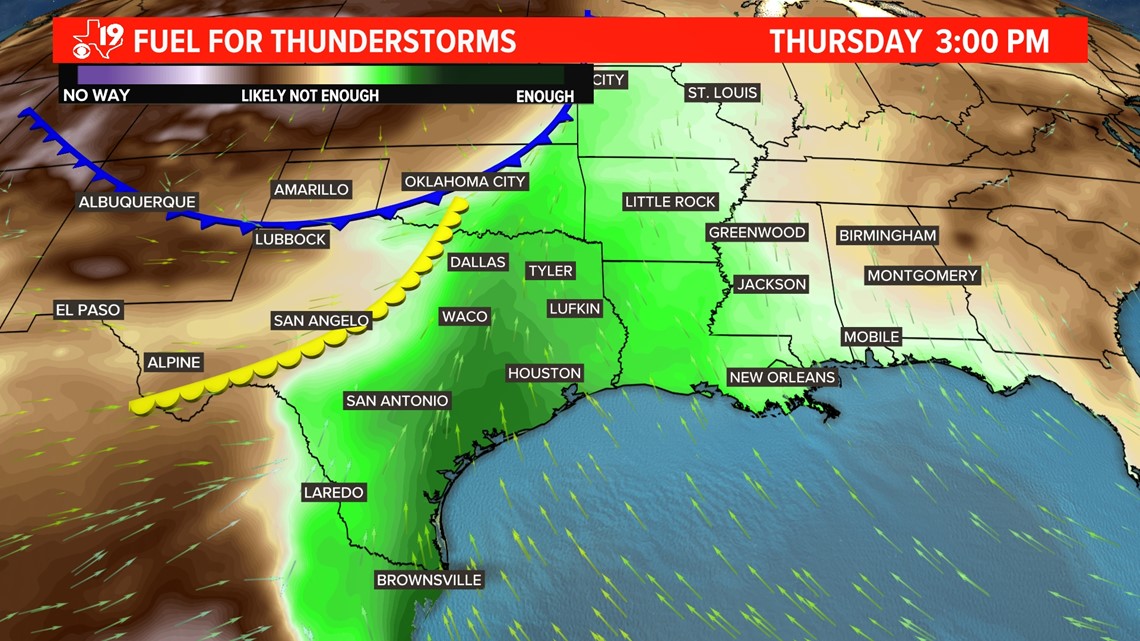 The second round of severe weather could move later tomorrow evening along the cold front. A line of thunderstorms with gusts to more than 70 mph will be possible.
We can't rule out an embedded tornado forming as the line ebbs and flows on its way through East Texas. Because we expect tomorrow's thunderstorms to be impactful and possibly severe, we are designating Tomorrow as a CBS 19 Eye on Weather Day.
We've still got time before to prepare, so take a moment to download the CBS 19 app and review your severe weather plan. Thanks for taking time to read the blog and make sure to check back for updates.