HOUSTON -- President George H.W. Bush was discharged from a Maine hospital on Monday after being treated for low blood pressure, according to the family's spokesman.
Bush was taken to the hospital several days ago after suffering from low blood pressure and fatigue.
Spokesman Jim McGrath said in his tweet that "The president is deeply appreciative both for the terrific care and the many good wishes he has received."
The former president was forced to miss Kennebunkport's annual Memorial Day Parade but posted a tweet to honor fallen heroes.
Photos: Bush family shares pictures from funeral of former First Lady Barbara P. Bush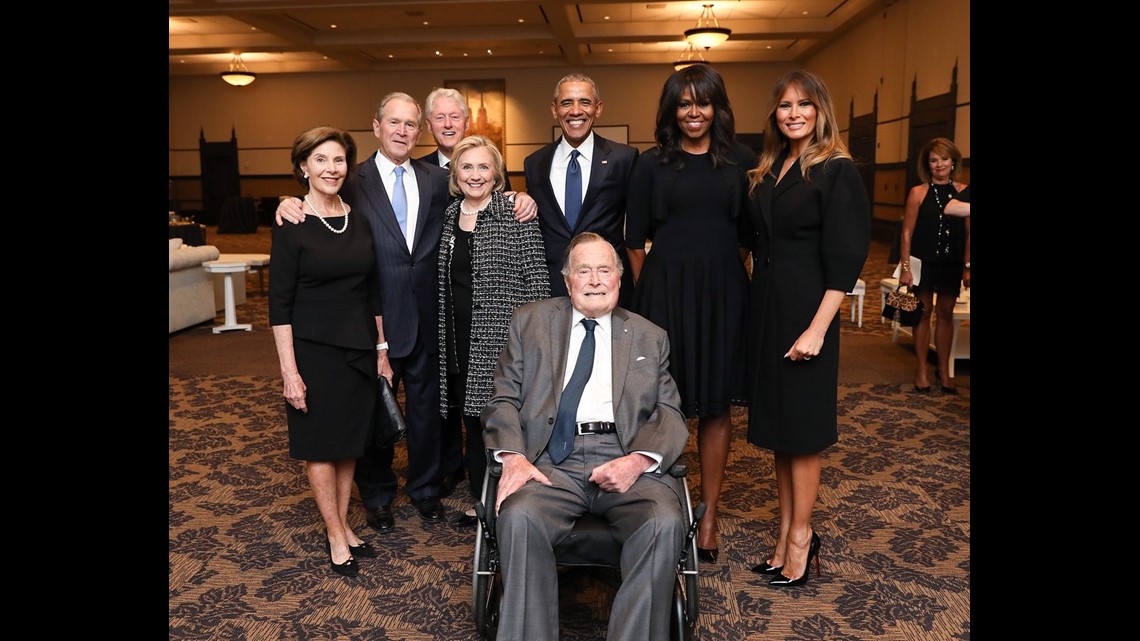 President Bush left Houston for Kennebunkport a couple of weeks ago for his annual summer vacation.
Bush was released from a Houston hospital earlier this month after he was hospitalized with an infection April 22, a day after the funeral for his wife, former first lady Barbara Bush.