TEXAS, USA — Good afternoon, East Texas! Tyler and Longview broke record low temperatures this morning. Here's a look at the new records:
Tyler's Old Record: 37 (1978) Tyler's New Record: 35
Longview's Old Record: 40 (1918) Longview's New Record: 36
Even as we continue through the afternoon, temperatures will remain 10-15 degrees below average. We'll have a few passing clouds throughout the second half of the day, with high temperatures only reaching the low-60s.
A partly cloudy sky can be expected tonight. Due to more cloud cover being in the area, temperatures won't be as cold tomorrow morning, only falling into the mid-40s.
Cloud cover will begin to increase again on Thursday, as our next storm system approaches East Texas. You might notice a subtle increase in the humidity by Thursday evening as well. Still, it'll be cool for this time of year, with high temperatures in the upper-60s. Rain and thunderstorms likely arrive Friday afternoon.
Connect with Chandlor Jordan on social media:
Do you have a weather report or pictures you would like to submit to the CBS19 Weather team? You can email news@cbs19.tv and visit our Facebook or Twitter pages.
Keep up with the latest news, weather and sports by downloading the FREE CBS19 mobile app: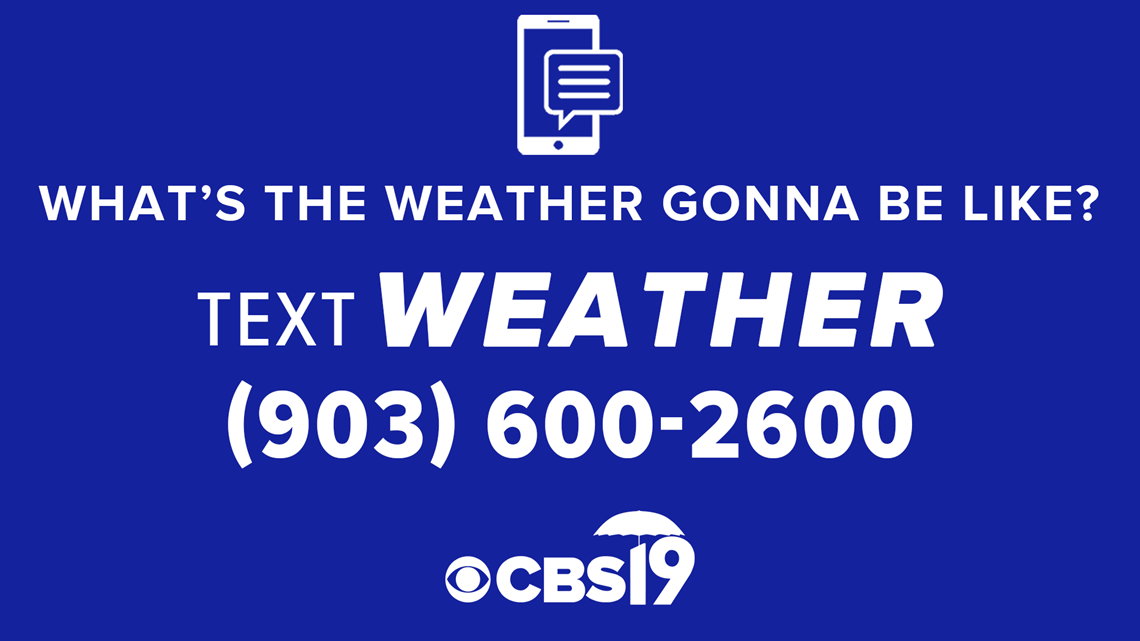 Make it a great day, East Texas. And don't worry, we've got you covered!