TEXAS, USA — Good afternoon! After a mild and muggy morning, the heat and humidity will continue to ramp up this afternoon. We'll have a mix of clouds and sunshine throughout the day, with high temperatures topping out in the mid-90s. As we head into the second half of the day, most of our area is under a Heat Advisory until 7 PM. Heat index values will be between 105 and 109 degrees.
If you plan on spending any time outdoors, make sure you're drinking plenty of water, taking frequent breaks in the shade and wearing sunscreen. Also, make sure you're checking in on your pets and elderly neighbors.
A few clouds will stick around overnight, leaving us a mostly clear sky. Winds will remain calm and we'll still be muggy and mild. Temperatures are expected to fall into the mid-70s.
We can expect less cloud cover on Tuesday as an area of high pressure continues to control East Texas. It'll still be hot and humid, with high temperatures topping out in the mid-90s. We'll be sure to keep you posted on any Heat Advisories being issued for the afternoon.
Connect with Chandlor Jordan on social media:
Do you have a weather report or pictures you would like to submit to the CBS19 Weather team? You can email news@cbs19.tv and visit our Facebook or Twitter pages.
Keep up with the latest news, weather and sports by downloading the FREE CBS19 mobile app: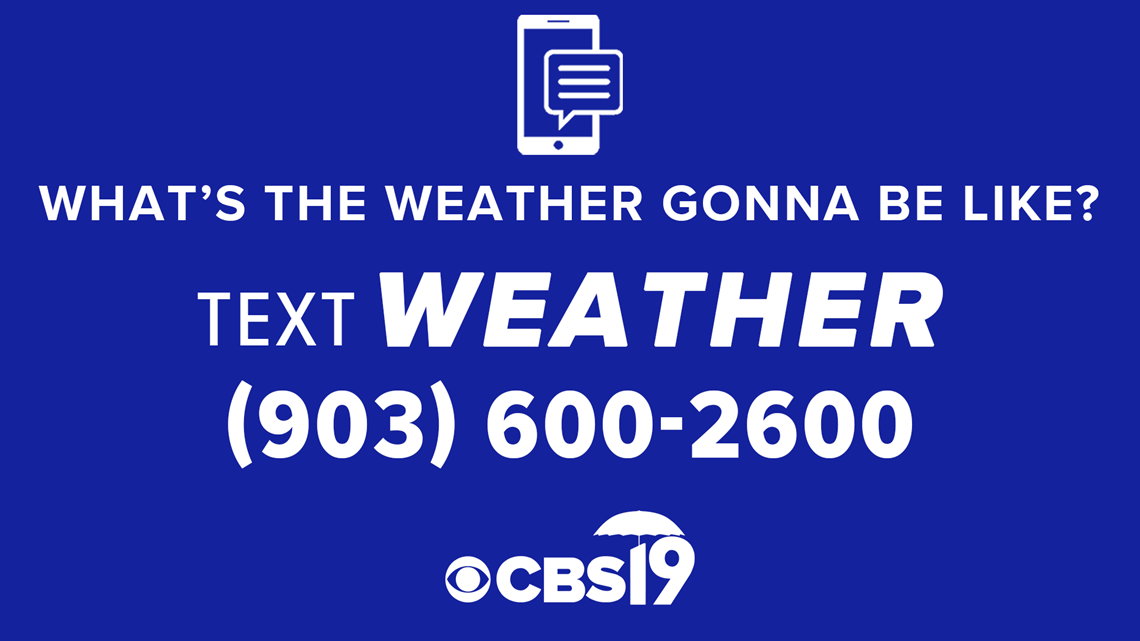 Make it a great day, East Texas. And don't worry, we've got you covered!