More sunshine continues for the day on Tuesday. High temperatures will stay in the upper 90s, with "feels like" temperatures around 105°. Winds still stay light out of the south and rain chances are highly unlikely.
People can be seriously affected by heat if precautions are not taken, so be sure to stay hydrated and find some shade if you are going to spend time outdoors. Drink plenty of fluids, stay in an air-conditioned room, stay out of the sun and check up on relatives and neighbors. Young children and pets should never be left unattended in vehicles under any circumstances.

Hot and muggy weather remains in the forecast with mostly sunny skies. There is a possibility for a bit more cloud cover to move in later in the day, which will help keep temperatures a tad cooler. High temperatures will remain in the mid to upper 90s, with "feels like" temperatures in the low to mid-100s.
We'll get a brief "cooldown" on Thursday, with high temperatures in the mid-90s. Expect mostly sunny skies with winds coming in from the south.
To start the weekend, hot and humid weather will remain in the forecast. We'll have mostly sunny skies with a light wind from the south. Temperatures will be in the upper 90s.
We'll see mostly sunny skies with high temperatures reaching the mid-90s. As of now, rain chances look quite slim through the weekend. A higher chance for showers returns in the middle of next week.
Connect with Meteorologist Brittany Mireles on social media:
Do you have a weather report or pictures you would like to submit to the CBS19 Weather team? You can email news@cbs19.tv and visit our Facebook or Twitter pages.
Keep up with the latest news, weather and sports by downloading the FREE CBS19 mobile app: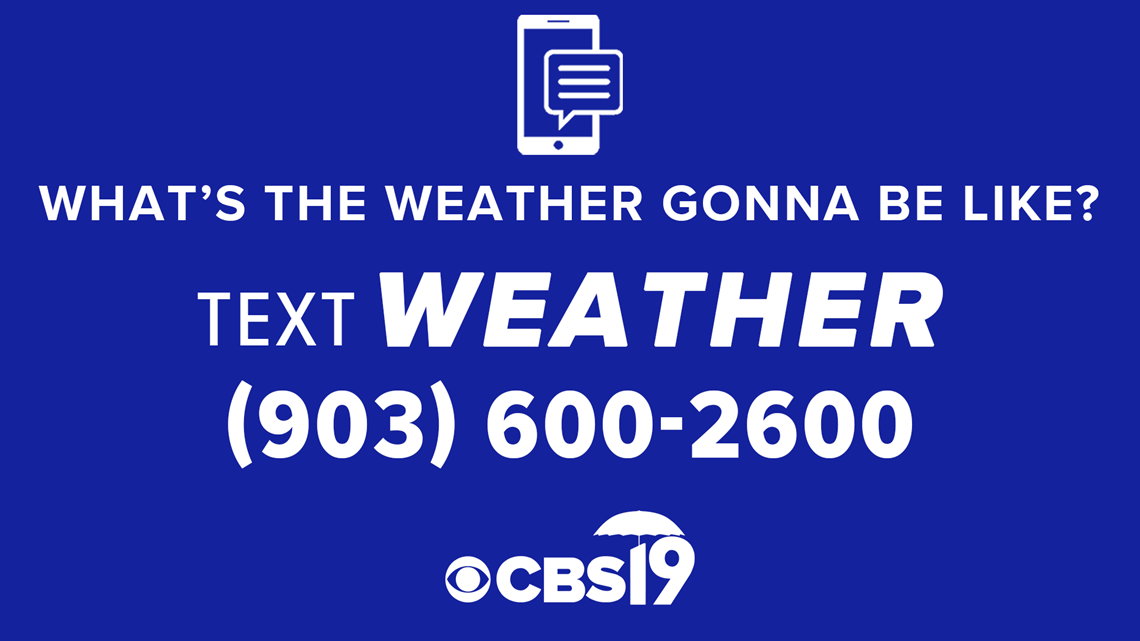 Make it a great day, East Texas. And don't worry, we've got you covered!