For the last summer weekend in 2020, we will get a little taste of fall in the morning hours. Low 60s are expected Saturday morning and 50s are expected in many locations around sunrise on Sunday. We are likely to see plenty of sunshine and dry weather as well though. Showers and storms could return next week as Tropical Storm Beta might bring heavy rain to the region.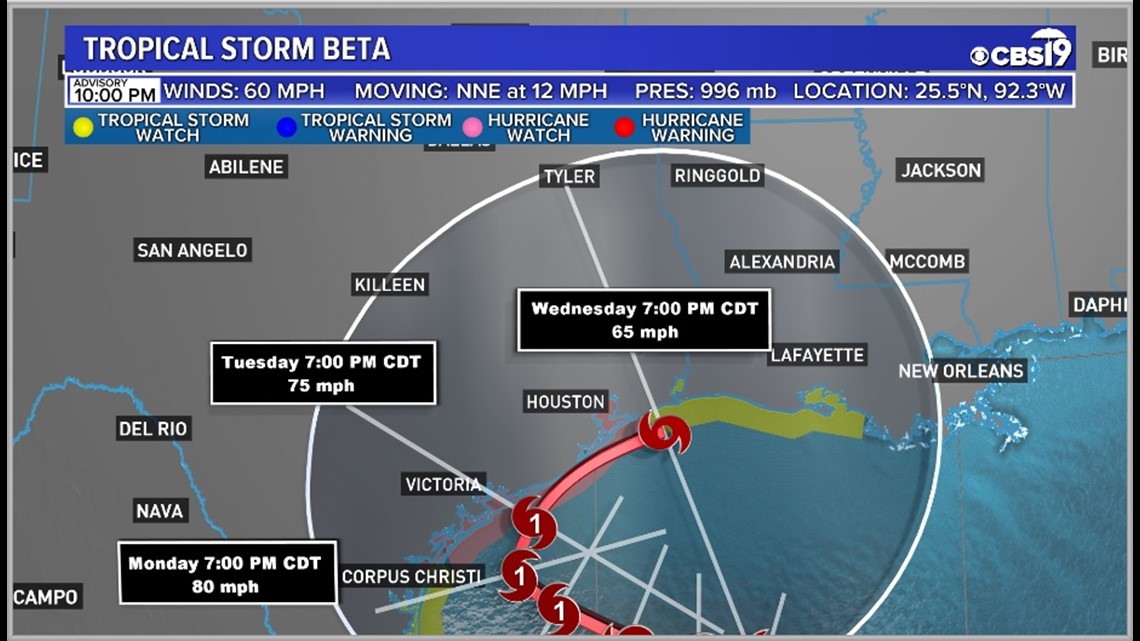 Tropical Storm Beta has formed in the Gulf of Mexico and will linger around into next week dropping over a foot of rain along the gulf coast in Texas. Deep East Texas could see 3-6" of rainfall and 1-3" as far north as Tyler. 2020 continues to have the craziest weather in recent history.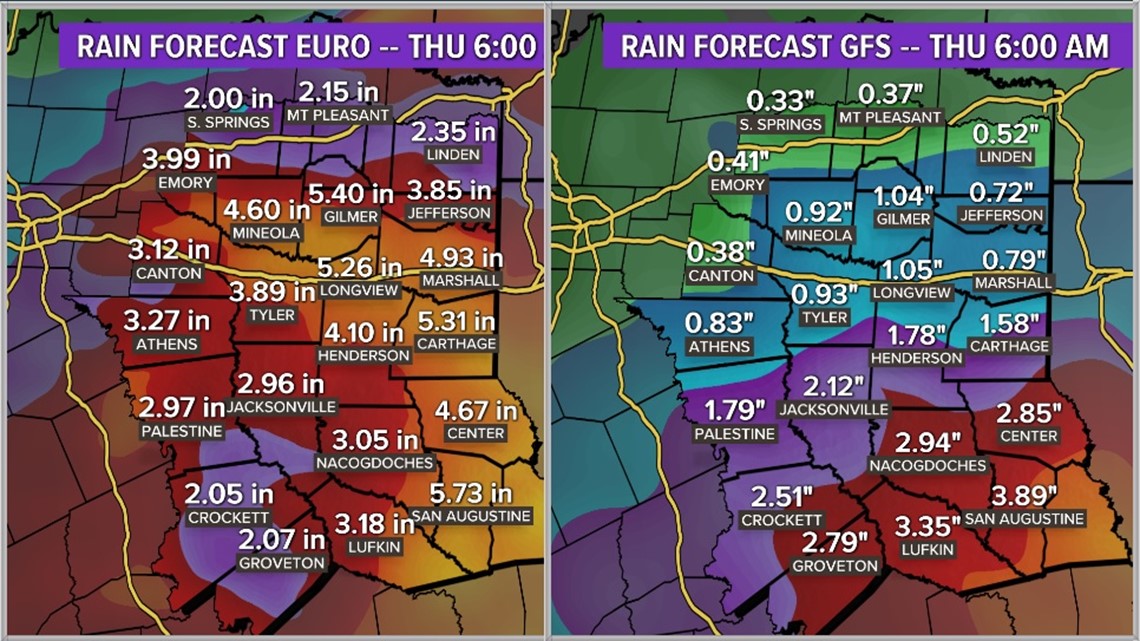 Saturday looks to be the greatest weather day we've had in East Texas since spring! We'll have lots of sunshine, with high temperatures near 80°. It will be a bit breezy at times though.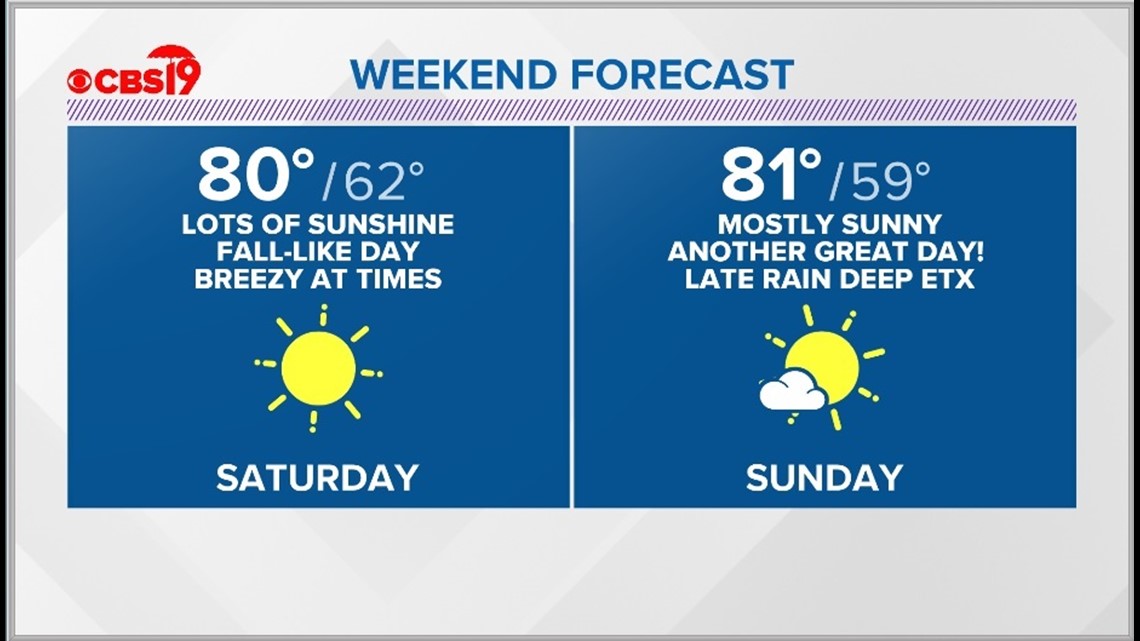 High temperatures will remain below average through the remainder of the weekend, only reaching the low-80s. We'll also have mostly sunny skies as some clouds from Tropical Storm Beta will move in during the second half of the day.
The forecast for next week will entirely depend on the location of Beta. Depending on the location, we could have mostly sunny skies, or tropical showers. With current forecast projections, we think cloud cover will increase through the morning, with tropical showers starting in the evening. High temperatures will only be in the mid to upper-70s. Rain chances are at 30%
Keeping with our current forecast, Tuesday looks to be a day filled with tropical showers. It will likely rain off and on all day in Deep East Texas, meaning temperatures will stay in the 60s. Tyler should hit the 70s and chances for rain around 50% along the I-20 corridor.
Keeping with our current forecast, we'll likely see continued tropical showers throughout the day on Wednesday. Temperatures will stay in the 70s, with some of us potentially making it into the low-80s the further north you make it.
Any lingering tropical showers will move out of the area by Thursday at lunchtime. We'll still have mostly cloudy skies if there isn't any rain, with high temperatures in the upper-70s and low 80s.
Connect with Chief Meteorologist Joel Barnes on social media:
Do you have a weather report or pictures you would like to submit to the CBS19 Weather team? You can email news@cbs19.tv and visit our Facebook or Twitter pages.
Keep up with the latest news, weather and sports by downloading the FREE CBS19 mobile app: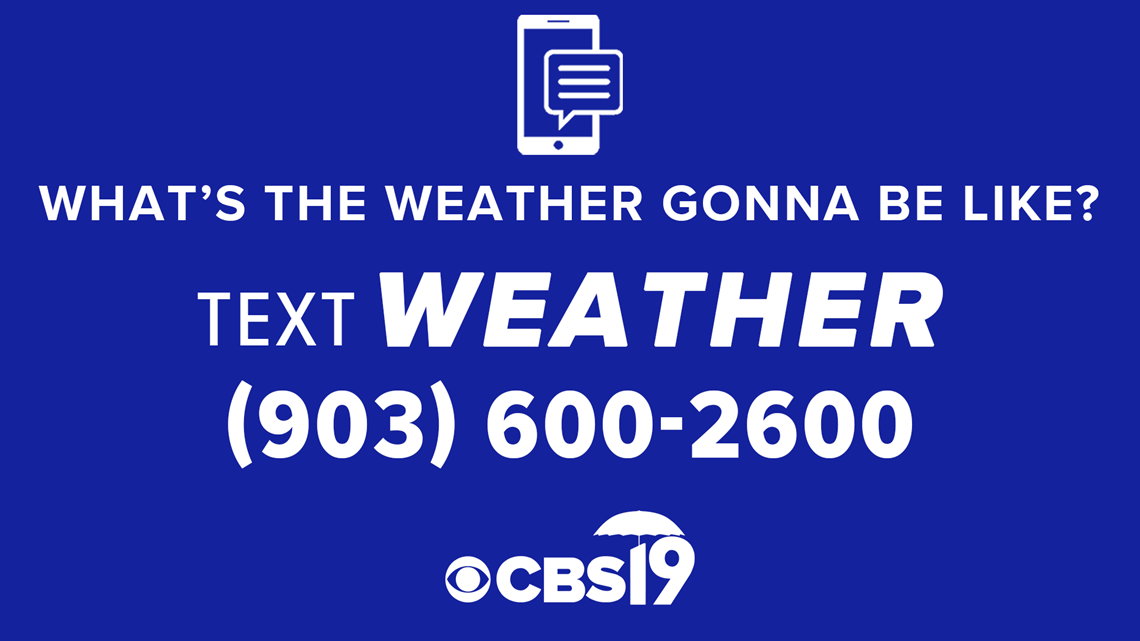 Make it a great day, East Texas. And don't worry, we've got you covered!